Information Resources
Access to Archival Databases (AAD) Home Access to Archival Databases (AAD) Show All Series >> Browse by Category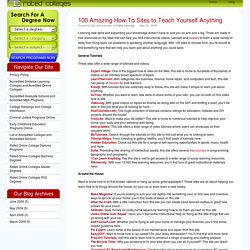 Posted by Site Administrator in Online Learning May 7th, 2009 Learning new skills and expanding your knowledge doesn't have to cost you an arm and a leg. There are loads of free resources on the Web that can help you find instructional videos, tutorials and classes to learn a wide variety of skills from fixing basic car problems to speaking another language. With 100 sites to choose from, you're bound to find something here that will help you learn just about anything you could want.
THE BRITISH LIBRARY - The world's knowledge
Universities house an enormous amount of information and their libraries are often the center of it all. You don't have to be affiliated with any university to take advantage of some of what they have to offer. From digital archives, to religious studies, to national libraries, these university libraries from around the world have plenty of information for you. There are many resources for designers as well. Although this is mainly a blog that caters to designers and artists I have decided to include many other libraries for all to enjoy.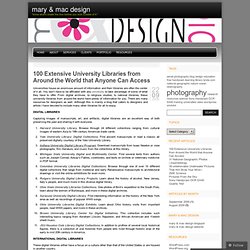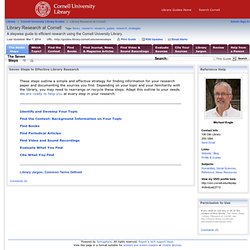 Printer-friendly version The following seven steps outline a simple and effective strategy for finding information for a research paper and documenting the sources you find. Depending on your topic and your familiarity with the library, you may need to rearrange or recycle these steps. Adapt this outline to your needs.
Simply start by clicking on the Play button on the left. Reading is that one activity that we do every day but we don't really practice. Most people learn the basics of reading in kindergarten and never graduate to the next levels.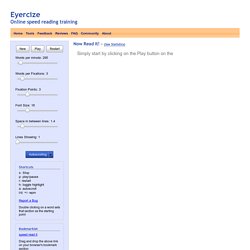 "Here's to the crazy ones. The misfits. The rebels. The troublemakers.