Tools
NTIC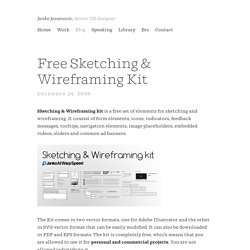 Sketching & Wireframing kit is a free set of elements for sketching and wireframing. It consist of form elements, icons, indicators, feedback messages, tooltips, navigation elements, image placeholders, embedded videos, sliders and common ad banners. The Kit comes in two vector formats, one for Adobe Illustrator and the other in SVG vector format that can be easily modified. It can also be downloaded in PDF and EPS formats. The kit is completely free, which means that you are allowed to use it for personal and commercial projects .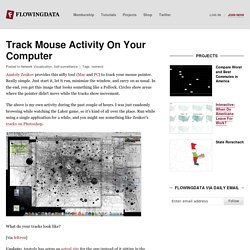 Anatoly Zenkov provides this nifty tool ( Mac and PC ) to track your mouse pointer. Really simple. Just start it, let it run, minimize the window, and carry on as usual. In the end, you get this image that looks something like a Pollock.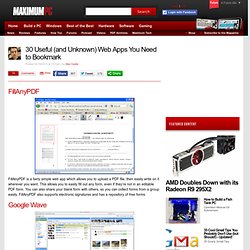 FillAnyPDF FillAnyPDF is a fairly simple web app which allows you to upload a PDF file, then easily write on it wherever you want. This allows you to easily fill out any form, even if they're not in an editable PDF form. You can also share your blank form with others, so you can collect forms from a group easily. FillAnyPDF also supports electronic signatures and has a repository of free forms.