Games selection
ANGRY BIRDS
Avec ce jeu flash apprenez au pingouin à voler.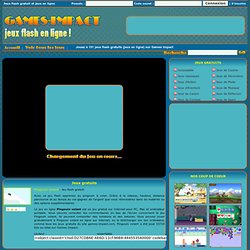 PINGOINS VOLANT
STAR WARS
TRAVIANS
PALEO STORY
BATTLESTAR GALATICA
Jeu gratuit de gestion/stratégie fonctionnant selon le même principe que Celtic Village.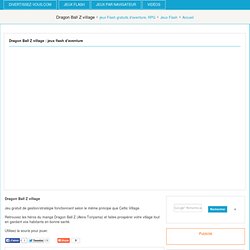 DRAGON BALL Z
JEUX DE SIMULATION
JEUX DE CARTES
METROID
LAPIN CRETINS
JEUX DE MUSIQUE
Absence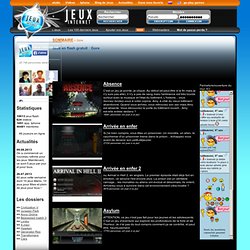 JEUX HORROR
SPEED WORLD
POKEMON
TOMB RAIDER
SONIC
DOOM
JEUX DE COURSE
GUITAR HERO
LORD OF ULTIMA
STRETT FIGHTER
LEGEND OF ZELDA
PITFALL
PRINCE OF PERSIA
Asteroids, un grand classique du jeu vidéo Asteroids en cours de chargement... Votre chargement ne sera pas affecté.
ASTEROIDS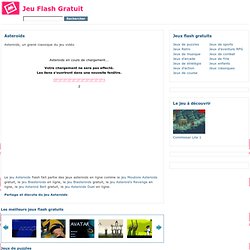 TETRIS
SPACE INVADERS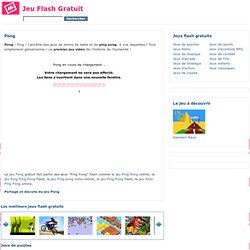 Pong !
PONG
PAC MAN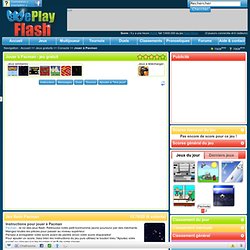 Instructions pour jouer à Pacman Pacman , le roi des jeux flash. Retrouvez notre petit bonhomme jaune poursuivi par des méchants.
MARIO