International Relations
Media releases
Ministries of Foreign Affairs
United Nations Commission on International Trade Law - UNCITRAL
AIID - Amsterdam Institute for International Development
Newsletters Daily News Brief daily_brief A roundup of global news developments by CFR.org editors, including analysis from CFR scholars. The World This Week world_this_week A concise summary of news and events from inside CFR and around the world. This Week on ForeignAffairs.com foreign_affairs Highlights from the print magazine and web-exclusive features, including roundtables, letters from abroad, and author postscripts.
nell'ambito del FESTIVAL DELLA DIPLOMAZIA 2012 I giornalisti dovranno accreditarsi con il numero di tesserino. In caso di partecipazione con macchine fotografie o telecamere, questo dovrà essere dichiarato anticipatamente. In occasione della Bilaterale Italia-Iraq e della visita del Ministro degli Esteri iracheno, Hoshyar Zebari, l'IPALMO è stato incaricato dal Ministero degli Affari Esteri di organizzare un incontro presentare a una qualificata platea le sfide e le opportunità che si pongono sul cammino del nuovo Iraq in un quadro di stabilizzazione regionale.
IPALMO
The page you requested does not exist. For your convenience, a search was performed using the query Home 9 0 . Africa wants to process its own diamonds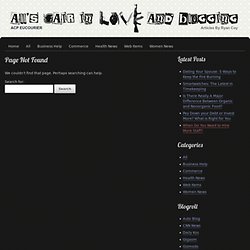 The Courier
Edmund A. Walsh School of Foreign Service - Georgetown University
Alumni Q&A: Kelly Doley Puts Degree in Action in South Sudan Kelly Doley (MSFS '08) has been using his MSFS degree in action working for USAID's Office of U.S. Foreign Disaster Assistance in Juba, South Sudan.learn more SFS Faculty News - January 2014 Edition The latest items of note from the SFS faculty.learn more Bruce Hoffman Appointed to Commission To Review FBI's Post-9/11 Response To Terrorism, Radicalization Professor Bruce Hoffman has been appointed to serve on a commission that will review the FBI's implementation of the recommendations from the 9/11 Commission. learn more Victor Cha Speaks about North Korea in New Frontline Documentary Professor Victor Cha, Director of the Asian Studies Program, spoke to Frontline about Kim Jong-un and what he calls the "Dictator's Dilemma". learn more Anne Steen Named Director of SFS Graduate Career Center Georgetown's Edmund A.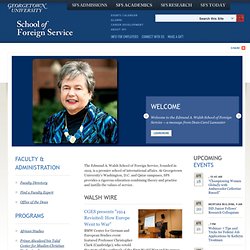 Center for Transatlantic Relations
Institut Français des Relations Internationales
Graduate Professional School of International Affairs - The Fletcher School at Tufts University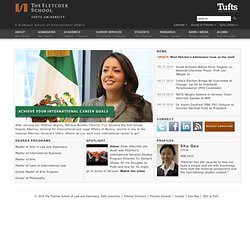 After earning her Fletcher degree, Mariana Benitez Tiburcio, F12, became the first female Deputy Attorney General for International and Legal Affairs of Mexico, second in line to the national Attorney General's Office. Where do you want your international career to go? Full Story » Join urban planners, city leaders and researchers from 14 countries—including former Mayors from Addis Ababa to Boston—for the second annual Inclusive City Forum hosted by Fletcher's Institute for Business in the Global Context and the MasterCard Center for Inclusive Growth. Full Story » Check out our spring events happening at The Fletcher School! Full Story » U.S.