Photoshop
Tutoriels Photoshop & ImageReady
Aller au contenu | Aller au menu | A propos | Contact Créer des Textures Métalliques 3D avec Photoshop Lire la suite... Par : Grafolog Tags : 3D texte, effet, effet 3D, effet 3D de photoshop cc, effet de metal sur texte, la 3D de photoshop CC, metal texte, Metalliques 3D, photoshop cc tuto, Textures Metalliques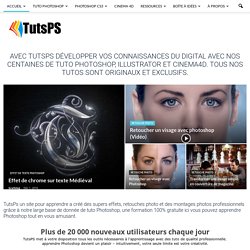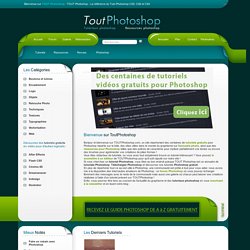 Bienvenue sur ToutPhotoshop Bonjour et bienvenue sur TOUTPhotoshop.com, un site répertoriant des centaines de tutoriels gratuits pour Photoshop répartis sur la toile, des sites utiles dans le monde du graphisme sur l'annuaire photo, ainsi que des ressources pour Photoshop telles que des polices de caractères pour styliser parfaitement vos textes ou encore des brushes pour agrémenter vos créations de jolies formes ! Vous êtes rédacteur de tutoriels, ou vous avez tout simplement trouvé un tutoriel intéressant ? Vous pouvez le soumettre à un éditeur de TOUTPhotoshop pour qu'il soit rajouté sur notre site ! Si vous cherchez un tutorial Photoshop, vous êtes au bon endroit puisque TOUT Photoshop est un annuaire de tutorials Photoshop. Téléchargez Photoshop et découvrez nos tutoriels Photoshop gratuit.
Free Photoshop Brushes from BrushPortfolio.com - Original High Resolution Photoshop Brushes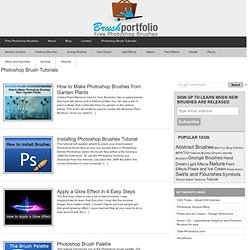 How to Make Photoshop Brushes from Garden Plants Collect Plant Stems to Use for Your Brushes I like to select plants that have tall stems and a distinct profile. You can see a set of plant cuttings that I collected from my garden in the picture below. This is the set of stems used to create the Meadow Plant Brushes. Once you select […] Installing Photoshop Brushes Tutorial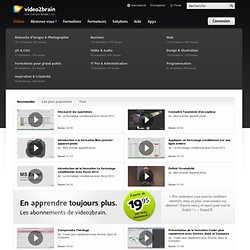 Panier S'enregistrer International Retouche d'images & Photographie 146 formations, 811 heures
6.2.3.1 Photoshop Français
Yes, I Have a PenisYes, I Have A PenisDo not assume (if I hold the door for you),that I am making a statementabout your inabilitiesto open the door for yourself.If you hold it for me,I'll say 'thankyou'.Do not assume (if I pay for the meal),that I am underestimatingyour earning capacityas a woman.If you invite me out for a meal,you're paying.Do not assume (if I defend your rights),that I am belittlingthe attempts that you have madeto defend your rights yourself.If you defend my rights,I'll consider you human.Yes, I Have a Penis7 years ago in Free Verse More Like This
Browsing Photoshop Brushes on deviantART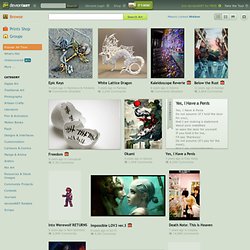 Rien que pour vous amis Photoshopeurs, le blog a rencensé qui vous aideront à réussir vos créations... De petites recherches m'ont également permis de trouver . nous propose sympathiquement sur son site . y va aussi de sa petite contribution avec ( ). Je crois que le compte est bon Pas tout à fait me dirons les puristes, certains plugins apparaissent sur plusieurs de ces sites.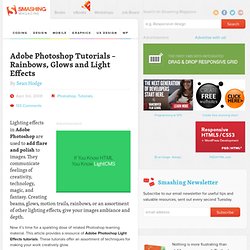 Advertisement Lighting effects in Adobe Photoshop are used to add flare and polish to images. They communicate feelings of creativity, technology, magic, and fantasy. Creating beams, glows, motion trails, rainbows, or an assortment of other lighting effects, give your images ambiance and depth. Now it's time for a sparkling dose of related Photoshop learning material.
100 Premium Infographies pour pimper vos graphiques ! Ce pack est composé de 100 différents designs d'infographie vous permettant de customiser (...) 10 exemples incroyables d'effets de survol en jQuery / CSS3 Trouvez ici toute la puissance de jQuery couplé avec CSS3 pour la création d'animation et (...) Des webdesigns avec des illustrations et mascottes à voir absolument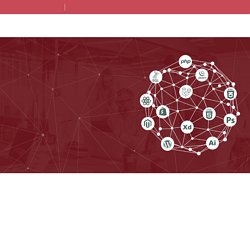 Le printemps est enfin arrivé! En même temps qu'effectuer votre ménage annuel, pourquoi ne pas en profiter pour vous ressourcer professionnellement en apprenant de nouvelles fonctionnalités grâce aux tutoriels Photoshop présentés dans l'article qui suit. (ok, j'avoue que le lien n'est pas terrible entre le ménage du printemps et les tutoriels) Voici donc, pour les « addicts » de Photoshop, 42 tutoriels de qualité pour célébrer l'arrivée du printemps. Bonne séance de perfectionnement!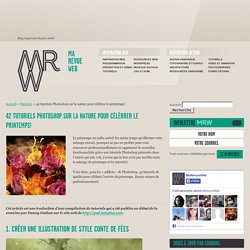 6.2.3.1 Photoshop Français
6.2.4.2 Photoshop Brushes
45 Photoshop Actions To Enhance Your Photos And Stand Out