Illustration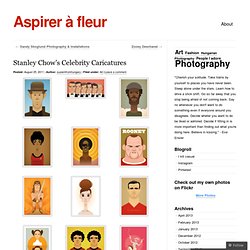 Stanley Chow's Celebrity Caricatures « Aspirer à fleur
"Cherish your solitude. Take trains by yourself to places you have never been. Sleep alone under the stars.
laurentz-design.com_decadencetime_nowit'sopen________
_decadencetime_nowit'sopen________
_decadencetime_nowit'sopen________
redbolt
Author: Icon set website: Visit site License: Free for commercial use Author: Taytel
Anne-Julie est née en 1980 dans une petite ville de l'est de la France, vit et travaille désormais dans le sud à la Grande Motte. Elle est diplômée de l'école des Beaux-Arts en 2001 et possède également un diplôme en Illustration obtenu à l'école l'Image d'Épinal. Son travail apparaît dans de nombreuses expositions, catalogues, livres de jeunesse, magazines et sites internet. Elle n'hésite pas à explorer de nouvelles voies autour de son univers. Le monde de rêverie d'Anne-Julie balance tantôt d'un côté sombre et mélancolique, tantôt d'un côté lumineux et heureux. C'est cette dualité qui impulse tant d'émotions dans son travail.
Skins "Anne-Julie Aubry"
Jean-Sebastien Monzani - Graphiste / Photographe Lausanne Geneve, Suisse - portrait, photographie, web design, graphisme, illusration, video