Design communication
Mr. Who? • Mr. President
Operators Lounge Réseau social EVS Broadcast Equipment est une 'love brand'. Ses utilisateurs sont profondément attachés à la marque, pour ses évidentes qualités de fiabilité, d'ergonomie et de rapidité. Pas étonnant que la mise à disposition d'un réseau social professionnel emporte un succès immédiat. Animé avec style par un Génie bien trempé , l'Operator's Lounge organise les contacts spontanés de milliers d'opérateurs à travers le monde.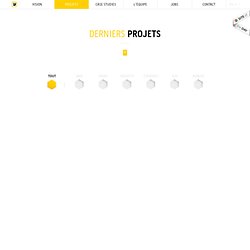 Projets - Globule Bleu - Agence de communication web à Liège
Work
Mountain View – Digital Strategy Agency
Trionn Design is a creative studio where art enthusiast and tech freaks connect via innovative Ideas. We truly love to work with startupsHelping them createawesome & responsivewebsite & web application design or redesign existing products. We always enjoy our workWe CreateUnique, Professional, high qualityWeb,Graphic & Brand Designs
Trionn Design | A Design Studio : Website Design, UI/UX, Brand & Graphic Design, Web and Mobile Application Design, HTML5, CSS3, jQuery Development Company located in Rajkot, Gujarat, INDIA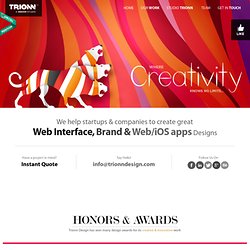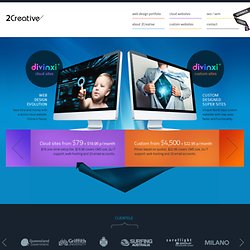 Creative Gold Coast web design services with style 2Creative specialise in web design Gold Coast style, which means website design, SEO, web hosting and web page design with a unique and creative twist that presents you as the leader in your industry. We also provide Brisbane web design and web design Australia wide for businesses outside of GC looking for a web designer. Creative web design or branding graphics are the face of your business and your first line of defense in fending off the competition. Therefore, rather than simply pretty web page design or e-commerce website templates, we provide web design Gold Coast services that are strategically targeted to your business needs with definitive SEO.
Web Design Gold Coast Website Design - 2 Creative - Web Designers - Non Freelance Web Site Design
GoodTwin | Relationship Focused. Creative Problem Solvers. True Story.
Phillips Internet Consulting : création de sites, e-commerce, e-marketing à Biarritz et Paris
Kitchen - Home
Web Site Design, Digital Art Inspiration & Web Development Snippets & CSS
Welcome Creativepayne is a Graphic Design Firm located in Wenatchee Washington, specializing in branding, websites, print and photography. Comments are closed. Graphic design and photography Portfolio
Graphic Design Web Design, Branding and Print for Wenatchee - Welcome
Riser - A Creative & Design Agency
Diseño Páginas Web y Software Web desde Colombia
Nuestra Experiencia Imaginamos es la agencia Web más reconocida de Colombia gracias a sus más de 2100 proyectos de páginas Web y de software web exitosos. Sin duda nuestra experiencia y número de clientes satisfechos son una garantía de éxito. Realice su página Web con el respaldo de una compañía pionera en nuevas tecnologías Web. Desarrollamos proyectos Web atractivos y funcionales que en realidad ayudan a nuestros clientes a obtener resultados alineados con su estrategia. Nuestros clientes, grandes y pequeños, reciben una atención personalizada de nuestros consultores y se benefician de nuestra profunda experiencia.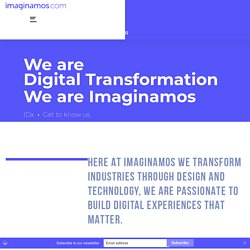 Red Monkey Goo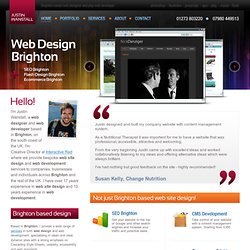 Hello I'm Justin Wanstall, a web designer and web developer based in Brighton, on the south coast of the UK. I'm Creative Director at Interactive Red where we provide bespoke web site design and web development services to companies, businesses and individuals across Brighton and the rest of the UK. I have over 17 years experience in web site design and 10 years experience in web development. Brighton based design Based in Brighton, I provide a wide range of services in both web design and web development, specialising in clean and clear, dynamic sites with a strong emphasis on Cascading Style Sheets, usability, accessibility and web standards. Now more than ever, websites are vital for all businesses, regardless of size or industry.
Web design Brighton - Justin Wanstall Brighton based Web Designer & Web Developer
Dan Butterfield | Managing Editor of iPhoneAsia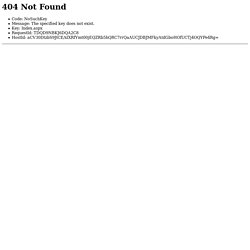 Home - Coke Studio
Coke Studio embarks on its fourth season with a heightened awareness of the invisible depths of the musical foundations upon which it stands. Expanding on the experiences of the previous three seasons, Coke Studio now continues along the path of self-discovery with a fresh perspective on the scale of diversity – of music, poetry, cultures and languages - that exist in Pakistan. In Season 4 the Coke Studio journey is rich and varied.
.::USMP.::carrerasconfuturo.com::.
Bangalore Website Design Company India | Website Hosting Provider India | Domain Names Registration | SEO | Complete Web Solution | NuvoDev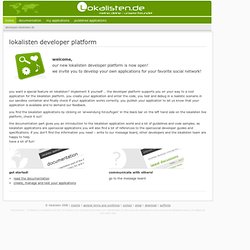 welcome,our new lokalisten developer platform is now open!we invite you to develop your own applications for your favorite social network! you want a special feature on lokalisten? implement it yourself … the developer platform supports you on your way to a cool application for the lokalisten platform. you create your application and enter the code, you test and debug in a realistic scenario in our sandbox container and finally check if your application works correctly. you publish your application to let us know that your application is available and to demand our feedback. you find the lokalisten applications by clicking on 'anwendung hinzufügen' in the black bar on the left hand side on the lokalisten live platform, check it out!
Lokalisten Sprechblase
Lo staff è al servizio del cliente per valorizzare le risorse della Sua azienda e potenziarne la visibilità. Dare al cliente una veste grafica vincente è l'obiettivo principale che naro si propone di realizzare attraverso la ideazione di loghi, siti web, biglietti da visita, poster, manifesti e quant'altro necessario a renderlo visibile, incisivo, potente e indimenticabile. Sentiti libero di sfogliare il nostro portfolio, o puoi parlare con noi ora : compilando il contact form o chiamandoci allo : +39 366.10.20.474 (Ita/Eng)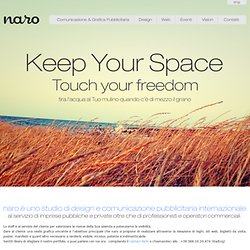 naro design, let's make it colorful | web design and development, logo design, graphic for print, books illustration, digital art, tel-aviv, holon, israel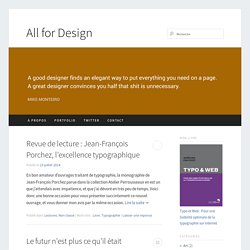 J'ai récemment eu l'opportunité de publier un article dans la gazette de Typofonderie, pour analyser l'emploi d'un de leur caractères le Parisine Plus dans l'interface du service de TodoList Done not Done créé par Fictive Kin et Betaworks. Lire la suite Pour cette rentrée de Septembre 2013 je voudrais vous donner l'opportunité de gagner un très bel ouvrage écrit par David Rault qui s'est penché sur la carrière du typographe français Roger Excoffon. Le résultat est une monographie bilingue Français-Anglais de 225 pages incluant de nombreuses archives photographiques. Plutôt sympa non ? Lire la suite
Mirami App è un'applicazione di promozione turistica che permette di scoprire Milano e di trovare in maniera efficiente i maggiori punti di interesse nelle vicinanze. Puntando l'iPhone lungo la strada è possibile scoprire tutti i locali e le attività che si troveranno lungo il percorso. L'app offre poi la possibilità di telefonare, inviare mail, visitare il sito web delle attività trovate, ottenere informazioni sui punti di interesse, ed infine condividere su Facebook, Twitter o Instagram ciò che si sta visitando. Mirami App si è aggiudicata il "Secondo Premio – Migliore Applicazione" al contest App4Mi promosso dal Comune di Milano.
BeeSoft | Web Solutions | Realizzazione Siti Web, Sviluppo Software, Web Agency Ascoli Piceno – San Benedetto del Tronto
Hull Digital Live 09 · Hulls first digital and technology conference.
Flourish Web Design - Gainesville, Jacksonville, Dunnellon, Ocala, Crystal River Florida Web design, search engine optimization and graphic design
The ExpressionEngine and CodeIgniter Conference | September 29 - October 01, 2010 | Leiden, The Netherlands
Joomla Web Design Geelong - Melbourne -Joomla - Juicy Digital - Professional Joomla Design and Templates
67Pixels - HOME
balsamstudio - total brand experience
PANOETIC ® Award winning UK website design and Drupal development specialists (Bradford, Leeds, Yorkshire, Norwich)
Siete de Febrero. Diseño web en San Juan
EPS DESIGN | CREARE L'IMPENSABILE
Great quality cheap web design from TinyVerse Creative
http://immersive-garden.com
Pebble Design - Hotel Web Design Brisbane, Sydney & Melbourne
Design / Portfolio of Imran Ashraf / Web Design & Development / Branding / Digital Abstract Art / Bradford, UK
Cüneyt ŞEN - Freelance Web Designer / Freelance Grafiker
ADOK studio
Największa agencja interaktywna w Polsce - K2
X P E N S O || SÉBASTIEN ISAIA || D.A., webdesigner, animateur flash freelance ( web designer, web-designer, graphiste, infographiste, DA, free lance, free-lance, indépendant ) || web design flash || création ( réalisation, production, conception ) de sit
Foundation Six Web Design Studio
Fradtags web and graphic designer | Philippine Freelancer
Portfolio 2011
El Paso Web Design and El Paso Internet Marketing | Atelier Creative Development
Niepubliczna Szkoła Muzyczna I stopnia im. Augustyna Blocha w Warszawie
making you more
David Ayllon | Graphic Designer & Illustrator | Home
ParePikseli Agencja Interaktywna | Identyfikacja Wizualna, Silna Marka, Branding, Strony Internetowe - Gdańsk
Webbyrå Grebban Design - En kreativ design- och webbyrå
Spark Creative | Web and Graphic Design Agency in Riverside, CA
Welcome to Tao Community - We are more than just a Group of Companies, We are a Community
Digital Creative Agency, Advertising and Marketing :: Engine Creative
FLOOR 26 - PORTFOLIO OF ERIC GRIVET - INTERACTIVE ART DIRECTOR - FLOOR26 - ETAGE26
Hermetik Studio
Web design portfolio of Denise Chandler
Hyper
Jacob Lee - Web, Print & Brand
Sparkling Milk / Communications Agency
kraftcons
Clearfire Inc. - Springfield, IL based web design and development studio specializing in ExpressionEngine
HTML Email Template Coding Service from Mail Bakery
Designer Gleb / Graphic&Web Designer Gleb Leksikov / Web
Typología - Portafolio Juan Sebastián Cortés
Snowden Industries | Web Design | Logo Design | Business Catalyst Websites
Cheap web design - great quality, cheap websites - tinyVerse web design
Mutant Labs - Beta
Inservio web solutions | UK based creative web agency
Every Pixel Counts | EPIC - Creative agency
Sogam--Portfolio d'Orane Schick--Creative--Multimedia Designer--Graphics--Webdesign--Motion-- |GRAPHISME|
iPhone Development | Android Development | Web Development | iPad Development | iOS Development
Huxley Prairie Festival - Home
Vegas Uncork'd | Las Vegas, NV | May 6-9, 2010
Web design in Costa del Sol with corporate photography and video production services
Couleur Citron : Agence de communication web et audiovisuelle basée à Toulouse et Paris
Diseño Páginas Web y Software Web desde Colombia
Креативное агентство «Ideage» - Разработка сайтов, Веб дизайн, Екатеринбург, Каменск-Уральский