DIY
How About Orange. E-coloriage, 40 gestes illustrés pour sauvegarder la planète. Etsy How-Tuesday: Kid-Friendly Bird Mobile. Etsy just posted their How-Tuesday video recently filmed in my studio!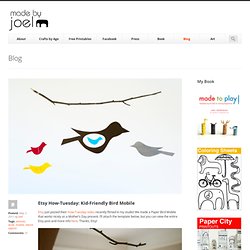 We made a Paper Bird Mobile that works nicely as a Mother's Day present. I'll attach the template below, but you can view the entire Etsy post and more info here. DIY : Guirlande fanions en Masking Tape « Poulette Magique. Je cherchais une idée de déco qui soit aérienne et légère pour la chambre de la petite poulette, après l'avoir vu sur quelques blogs et magazines je me suis lancée dans la confection de guirlande en masking tape.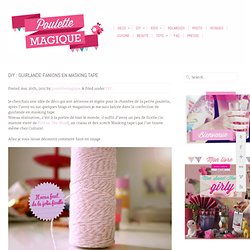 Niveau réalisation, c'est à la portée de tout le monde, il suffit d'avoir un peu de ficelle (la mienne vient de Bird on The Wire), un ciseau et des scotch Masking tape (que l'on trouve même chez Cultura). Allez je vous laisse découvrir comment faire en image : PS : je tenais à vous remercier pour vos retours trop gentils sur le nouveau graphisme du blog, ça m'encourage à continuer !
---