DIY
I really have a thing for lamps. I roam thrift stores admiring them— the weirder, the better — and pause on catalog pages with cool fixtures. Today I'm happy to share a guest tutorial on how to make your own industrial-style floor lamp out of pipes. Set this baby in front of your exposed brick wall and sip a craft cocktail while you admire your handiwork. You built a lamp!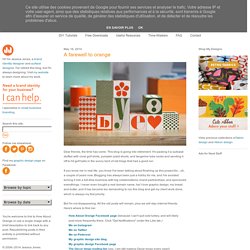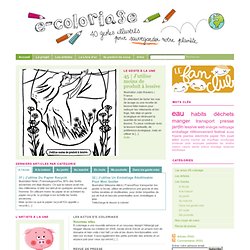 Le geste à la une 45 | J'utilise moins de produit à lessive Illustration Julia Wauters | France En attendant de tester les noix de lavage ou une recette de lessive faite maison pour nettoyer tes vêtements et ton linge, fais déjà un geste écologique en diminuant la quantité de ton produit à lessive.
Etsy just posted their How-Tuesday video recently filmed in my studio! We made a Paper Bird Mobile that works nicely as a Mother's Day present. I'll attach the template below, but you can view the entire Etsy post and more info here.
Etsy How-Tuesday: Kid-Friendly Bird Mobile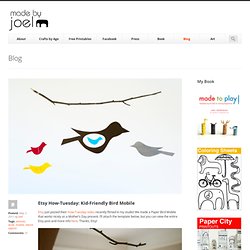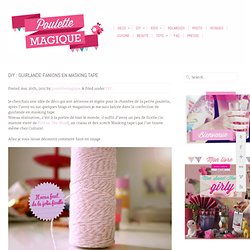 Je cherchais une idée de déco qui soit aérienne et légère pour la chambre de la petite poulette, après l'avoir vu sur quelques blogs et magazines je me suis lancée dans la confection de guirlande en masking tape. Niveau réalisation, c'est à la portée de tout le monde, il suffit d'avoir un peu de ficelle (la mienne vient de Bird on The Wire), un ciseau et des scotch Masking tape (que l'on trouve même chez Cultura). Allez je vous laisse découvrir comment faire en image : PS : je tenais à vous remercier pour vos retours trop gentils sur le nouveau graphisme du blog, ça m'encourage à continuer !
DIY : Guirlande fanions en Masking Tape « Poulette Magique