Tut. collections
Download this Project Designer: Judi Ketteler From Quilts and More, Fall 2007 Michael Miller's Boho Pistachio fabrics, stiffened with fusible fleece, are perfect for this roomy paisley shoulder bag.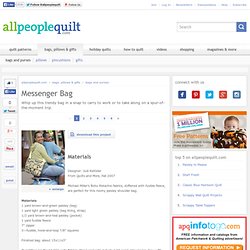 Messenger Bag
Have you visited Anna Graham's blog Noodlehead yet?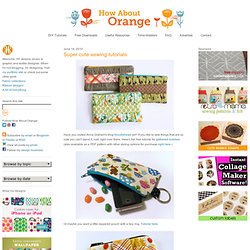 Purses, Bags, Totes & Wallet Patterns, Tutorials & More - Craftster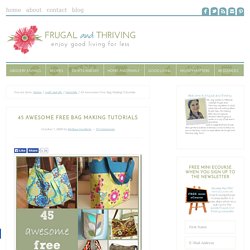 Posted on October 7 by Melissa Goodwin · 51 Comments This post has been updated – broken links have been replaced with new awesome bag making tutorials.
Purse Week
I know, the name has been taken about 500 times over, but seriously, this is all I could come up with (and before I searched and found a million others called the same thing, mind you!). Don't let the pleats scare you (or the length of the tutorial—I just included a LOT of pictures to explain things clearly).