Clothes
Tutorial: Sy en enkel ficka. Det här är ett av hur-många-som-helst sätt att sy en ficka.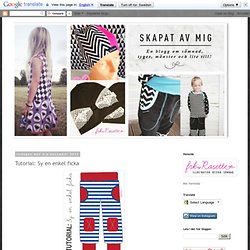 Jag har inte skrivit mått eller ritat skalenligt. Sätt fickan på önskad höjd på benet, tröjan elelr jackan, välj själv storlek och form!  1. Ta fram mönsterdelen av byxbenet för framsidan. 2. How to Make Ruffle Butt Undies – video tutorial. I finally got this tutorial uploaded to Youtube without problems.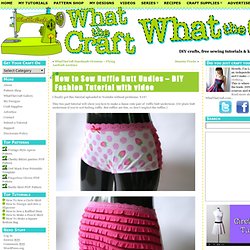 YAY! This two part tutorial will show you how to make a damn cute pair of ruffle butt underwear. Spring Sewing ~ Spring Ruffle Top Tutorial. From Rae: This spring top is perfect for layering under cardigans in cool spring weather and can be worn right into summer!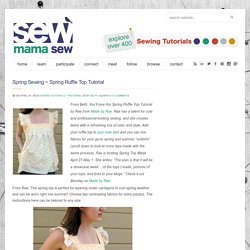 Choose two contrasting fabrics for extra pizzazz. The instructions here can be tailored to any size. Side view with pockets. Step 1: Take your chest and hip measurements. Women's Clothing. Married to a bmw Free Sewing Patterns: Women's Clothing 06.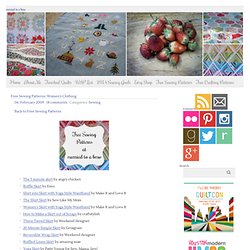 February 2009 · 18 comments · Categories: Sewing Back to Free Sewing Patterns. ORDER. Sy dina egna trosor. Min senaste grej är att sy trosor, jätteroligt och inte särskilt svårt!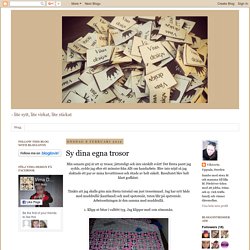 Det första paret jag sydde, sydde jag efter ett mönster från Allt om handarbete. Blev inte nöjd så jag slaktade ett par av mina favorittrosor och ritade av helt enkelt. Resultatet blev helt klart godkänt. Tänkte att jag skulle göra min första tutorial om just trossömnad. Jag har sytt både med muddrullå (kantband) och med spetsresår, tuten blir på spetsresår. Stepping Thru Crazy: Men's Button-Up Refashion... into Ladies Tank!
A few years ago, when the hubby and I lived in Florida (this was pre-kids, so make that 5-ish years...)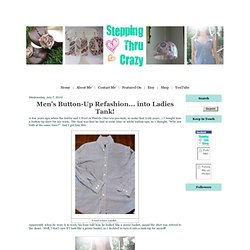 I bought him a button-up shirt for his work. The deal was that he had to wear blue or white button-ups, so I thought, "Why not both at the same time? " And I got him this:Apparently when he wore it to work, his boss told him he looked like a picnic basket, aaand the shirt was retired to the closet. Well, I don't care if I look like a picnic basket, so I decided to turn it into a tank top for myself!
BABY DOLL SUMMER STYLE. Let's begin by folding the paper in half, lengthwise (for symmetry).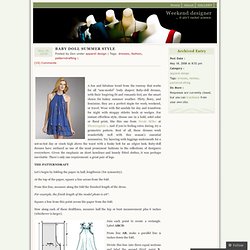 At the top of the paper, square a line across from the fold. From this line, measure along the fold the finished length of the dress. For example, the finish length of the model photo is 28″. Square a line from this point across the paper from the fold. Now along each of these draftlines, measure half the hip or bust measurement plus 6 inches (whichever is larger). Kostenlose Schnittmuster. Burdastyle Abo bestellen Geschäftskunden Anmelden Registrieren.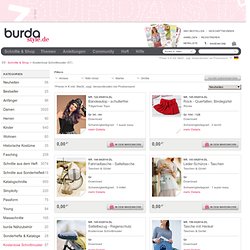 Racerback tank tutorial: sewing with knits mondays. Hi everybody!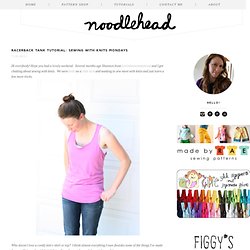 Hope you had a lovely weekend. Several months ago Shannon from Luvinthemommyhood and I got chatting about sewing with knits. We were both on a little kick and wanting to sew more with knits and just learn a few more tricks. Who doesn't love a comfy knit t-shirt or top? Mönster till dregglis. Painted Jeweled Onesie.
---