Clothes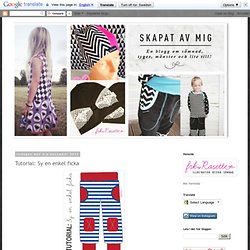 Tutorial: Sy en enkel ficka
Det här är ett av hur-många-som-helst sätt att sy en ficka.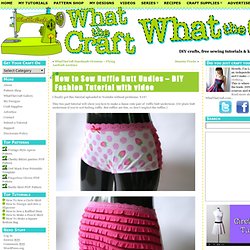 I finally got this tutorial uploaded to Youtube without problems. YAY! This two part tutorial will show you how to make a damn cute pair of ruffle butt underwear.
How to Make Ruffle Butt Undies – video tutorial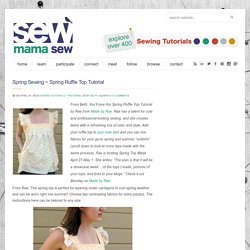 From Rae: This spring top is perfect for layering under cardigans in cool spring weather and can be worn right into summer! Choose two contrasting fabrics for extra pizzazz. The instructions here can be tailored to any size. Side view with pockets. Step 1: Take your chest and hip measurements.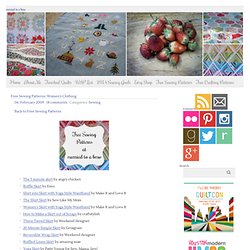 married to a bmw
ORDER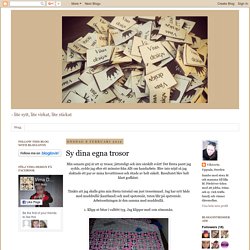 Sy dina egna trosor
Min senaste grej är att sy trosor, jätteroligt och inte särskilt svårt! Det första paret jag sydde, sydde jag efter ett mönster från Allt om handarbete.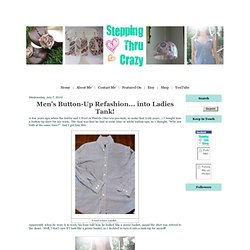 A few years ago, when the hubby and I lived in Florida (this was pre-kids, so make that 5-ish years...)
BABY DOLL SUMMER STYLE
Let's begin by folding the paper in half, lengthwise (for symmetry). At the top of the paper, square a line across from the fold.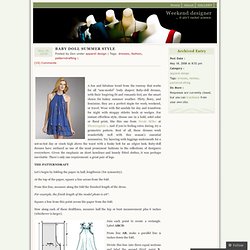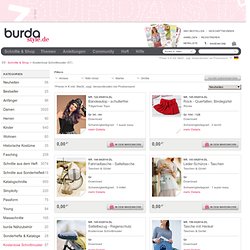 Burdastyle Abo bestellen Geschäftskunden Anmelden Registrieren
Kostenlose Schnittmuster
racerback tank tutorial: sewing with knits mondays
Hi everybody!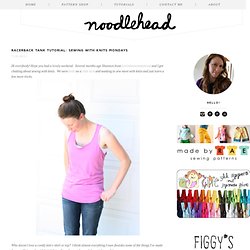 Mönster till dregglis
I had this idea months ago and was FINALLY able to sit down and bring it to life, and I must say, it's even better than I imagined. (:
Painted Jeweled Onesie