Brainz
Get flash to fully experience Pearltrees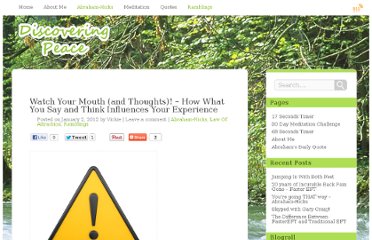 How often do you really notice what you are thinking and saying in reference your ability to change how your life is going?
It's fathers day and I thought I'd tell a story about my dad and something he taught me a long time ago.
philosophy, paradigm shifts of human's collective conciousness,
July 7, 2010 § I just finished reading the first chapter of Dr. Susan Blackmore's book Consciousness: An Introduction .