Prjónar
Short Sleeve Hooded Sweater Knitting Pattern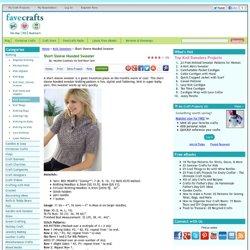 A short-sleeve sweater is a great transition piece as the months warm or cool. This short-sleeve hooded sweater knitting pattern is fun, stylish and flattering. Knit in super-bulky yarn, this sweater works up very quickly.
sjal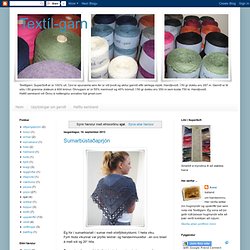 Þó veðrið sé fallegt þessa stundina þá er kuldi í loftinu og þá er fátt betra en að sveipa um sig glæsilegu heimaprjónuðu sjali. (Og það er skrítið að þó ég eigi fullt af klútum, treflum og sjölum þá fyllist ég alltaf þörf fyrir nýtt sjal á haustin. Kannski í nýjum lit eða úr öðruvísi garni eða þá að ég þarft endilega að prófa nýtt mynstur.)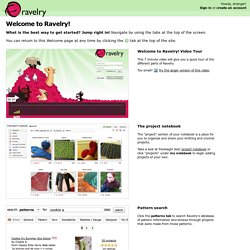 What is the best way to get started? Jump right in! Navigate by using the tabs at the top of the screen. You can return to this Welcome page at any time by clicking the tab at the top of the site.
Prufaðu að gera svona Moebius - knitter.blog.is
Prjónaskólinn www.prjono.com
Moebius.pdf (application/pdf Hlutur)
Farmers Market - Iceland
Farmers Market | Farmersmarket.com - Coming Soon!
Jæja, nú er ég loksins búin að klára heimferðarsettið fyrir litla krílið mitt sem er væntanlegt í heiminn í lok febrúar :) Ég byrjaði á þessu 1. nóvember og hélt að ég myndi ALDREI klára það ;) En það tókst, og ég náði að klára það í tíma. Og meira að segja prjónaði ég á sama tíma 2 jólasveinahúfur á strákana mína, 2 fyrirburahúfur fyrir vökudeildina og 5 jólagjafir !!! Ég hef aldrei prjónað peysu áður, þannig að ég er bara nokkuð ánægð með mig. Uppskriftina af peysunni fékk ég í blaði númer 218 frá Dale baby. Húfan er svona nokkurnvegin prjónuð eftir mínu höfði, en ég studdist samt við húfu-uppskrift úr sama blaði. (T.d. til að fá réttan lykkjufjölda).
January 2011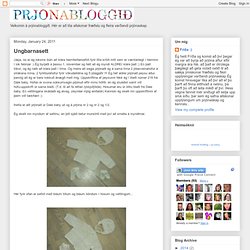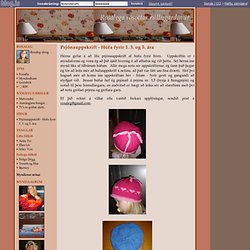 Prjónauppskrift - Húfa fyrir 1. 3. og 5. ára - rosaleg.blog.is
Hérna gefur á að líta prjónauppskrift af húfu fyrir börn. Uppskriftin er í myndaformi og vona ég að þið sjáið hvernig á að athafna sig við þetta. Set hérna inn mynd líka af tilbúnum húfum.
DROPS Design ~ Gratis strikkeoppskrifter
Blogg og uppskriftar- síða Kellu :) - Síða
Ístex - íslenskur textíliðnaður