Apps
HOT APPS powered by Squidoo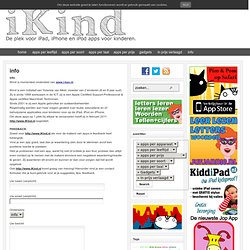 iKind
info: iKind is momenteel onderdeel van www.i-bas.nl. iKind is een initiatief van Yolanda van Meel, moeder van 2 kinderen (6 en 8 jaar oud). Zij is sinds 1999 werkzaam in de ICT, zij is een Apple Certified Support Professional & Apple certified Macintosh Technician. Sinds 2001 is zij een Apple gebruiker en systeembeheerder. Regelmatig werden aan haar vragen gesteld over leuke, educatieve en of behulpzame applicaties voor kinderen voor op de iPad, iPod en iPhone. Om deze apps op 1 plek bij elkaar te verzamelen heeft zij in februari 2011 http://www.iKind.nl opgestart.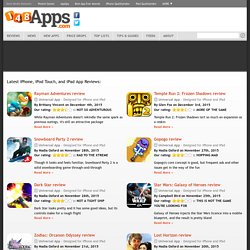 New Year – New Apps! It's a new year and, as always, an exciting one for all of us here at 148Apps. Take a look at what we've reviewed this week, and find even more in our Reviews Archive.
Home » Het team The Mobile Revolution werd opgericht door drie onafhankelijke bloggers. Iedereen in ons team is bezeten van 'mobile'.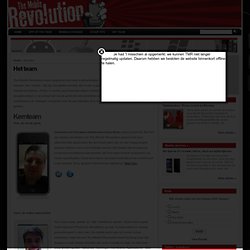 The Mobile Revolution » Het team » The Mobile Revolution
Application development - Appstrakt
AppFish