Leuke Filmpjes en liedjes
Zo staat ieder meisje haar mannetje! We kunnen kunstwerken van nagels maken, het haar in drie minuten opsteken en prachtige taarten zijn geen probleem.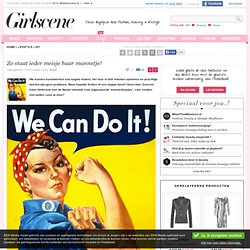 Maar kapotte lichten of een slappe band? Geen idee. Daarom komt Girlscene met de fijnste tutorials voor zogenaamde 'mannenklusjes', voor meiden met ballen. Up Soundtrack - Married Life. Long lasting Wedding / Prom curls - hairstyles for long hair & hairstyles for medium hair. 10 Easy Quick Everyday Hairstyles for long hair : Side French Braid Edition. DIY: Sock Bun! (Perfect Donut Bun every time!) Youtube in powerpoint presentatie? Beautiful Wedding Hair Bow Tutorial. Spring Braided Flower Hair Tutorial.
Braided Coiled Snake Updo. The Ultimate Goat Edition Supercut. Dreamworks Animation's First Flight (Short Film) Banana Despicable Me HD. Paperman DISNEY. Spelen met je konijn. Celebs in commercials: Before they were famous. Ook een Hollywoodster moet hard werken om de top te bereiken.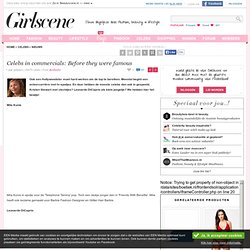 Meestal begint een acteercarrière met tv-spotjes. En daar hebben de meeste celebs dan ook in gespeeld. Kristen Stewart met vlechtjes? Banana - verschrikkelijke ikke. Pixar For the birds original. Lucky TV - Ik wil bowlen! John Fealey - Koninginnedag - Queensday. Meditation (Zen Music) New Moon Official Soundtrack (15) New Moon (The Meadow) - Alexandre Desplat. Hyundai Brand: 'New Thinking. New Possibilities.' TVC Music.
---