Bird Cams
Watch without ads Ustream © Search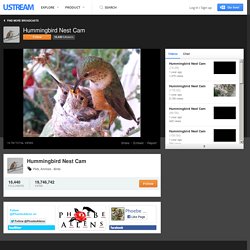 Hummingbird Nest Cam, Ustream.TV: Phoebe is a Channel Island Allen (S.s. sedentarius) hummingbird in Orange County, California. She has been laying 4 to 5
for the second time,eggs this year 2011. first egg 16 november. second egg 20 november. third egg 22 november. fourth egg 26 november. fifth egg 2 december.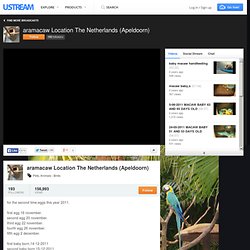 aramacaw Location The Netherlands on USTREAM: http://en.wikipedia.org/wiki/Blue-and-yellow_Macaw.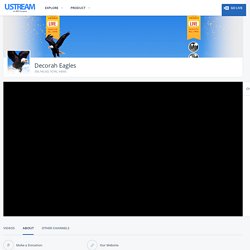 December 16, 2013 RRP has announced lodging information for the RRP ATF 2014 event. We have made arrangements with Luther College and have provided information regarding other possible lodging choices.Luther College Housing Arrangements We will continue to provide breaking news briefs here with the details provided on RRP's Forum. You do not need to be a Forum member to read there.