Travel
Avoid Airport Delays With Free Online Tools - Consumerist
Since 2001, MouseSavers.com has provided hundreds of pages of FREE information about Disney discounts, including Disney ticket discounts. Whether you need a Disney World hotel discount, a Disneyland vacation package discount, a deal on one of Disney's Broadway shows or Disney on Ice, or any other Disney discount, deal or offer, you're in the right place! LAST UPDATE: 4/18/14 Get every 2nd night for $65 + great low MouseSavers rates at Buena Vista Suites, an all-suite hotel near Walt Disney World that includes: FREE daily buffet breakfast!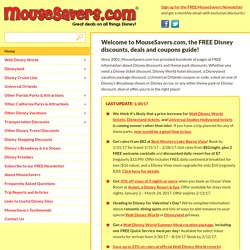 Free Highway Travel Guides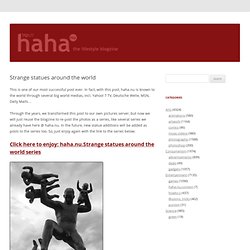 Strange statues around the world | haha.nu - interesting findings over the net
This is one of our most successful post ever. In fact, with this post, haha.nu is known to the world through several big world medias, incl. Yahoo! 7 TV, Deutsche Welle, MSN, Daily Mails… Through the years, we transformed this post to our own pictures server, but now we will just reuse the blogzine to re-post the photos as a series, like several series we already have here @ haha.nu.
phrase, trail, and travel guides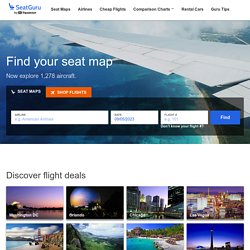 Do you have the G-Factor? Your journey - and your flight - matter and who better than SeatGuru to make sure you have the best one possible. No one knows cabin comfort like SeatGuru: we've been helping travelers choose the best airline seat for over ten years. And now we've condensed all our knowledge into our new Guru Factor ("G-Factor") rating so you can choose the best possible flight for your journey.
Fare Facts
Recently, I had my first experience, and it was a humbling, scary experience that challenged my fortitude and my creativity on a new level. We could have given up, defeated, but we held strong, kept the struggle to ourselves (because my Grandma would have been worried sick!), and we pushed through it. I have only been broke once- right after my divorce. I made it out of that rut pretty quickly because A) My new business took off, and B) I had family and friends nearby who occasionally brought food or baked goods.