Popculture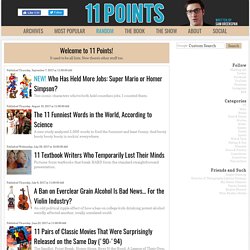 11 Points - A Blog of Lists by Sam Greenspan. Funny lists, movie lists, sports lists, top lists. So, basically, lists.
Follow 11 Points on TwitterThere's some funny stuff there. I promise. Published Monday, January 13, 2014 at 11:00:00 AM NEW!
Where are they now?
*Buy a new .COM, get one new .INFO for FREE for 1st year only. Not valid on renewals or transfers. Plus ICANN fee of 18¢ per domain per year. † Good for one 1-year registration of any available .COM, .US, .BIZ, .INFO, .NET or .ORG **New .COs, first year only.
Wes Anderson's latest, The Grand Budapest Hotel, has bowed to reviews that link the occasionally staggering scale of its production design to the director's meticulously ordered stop-motion film, The Fantastic Mr. Fox. Certainly the two stand as the most thoroughly crafted works in the oeuvre of a man whose trademark is his fussy attention to detail; in The Grand Budapest Hotel, hotel lobbies, prisons, even Alpine monasteries are created in such lavishly minute precision that the logistics of each impeccably straightened sign, every spotless carpet threaten to divert all attention away from the narrative at hand. In execution, however, the film belongs more with its immediate predecessor, Moonrise Kingdom, as both an unmistakable continuation of its maker's singular style and an increasingly sophisticated breakdown of it. From a narrative standpoint, no Wes Anderson film has ever been this convoluted.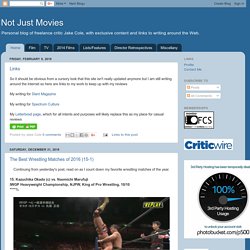 Not Just Movies
Premiere
And now we continue the Logopolis Fall TV 2010 review, I've completed the fall schedule. For your own ease and viewing pleasure, you can download a schedule to make your own plans here -- and you don't even have to buy a TV Guide. And here's my thoughts on Tuesday nights, again complete with unnecessary footnotes. You're welcome. Tuesday Spotlight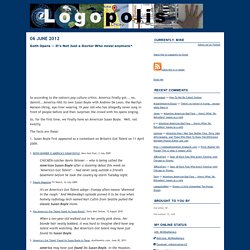 Logopolis
FlashNews® - Wireless Flash® Provides Daily Pop Culture, Offbeat News And Show Prep To Media Outlets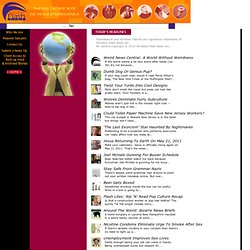 FlashNews® and Wireless Flash® are registered trademarks of Wireless Flash News Inc. All content copyright © 2014 Wireless Flash News Inc. Weird News Central: A World Without Weirdness If the world seems a lot less weird after today (Jul. 30) it's not because...
Ultimate Top 10 Lists - Listverse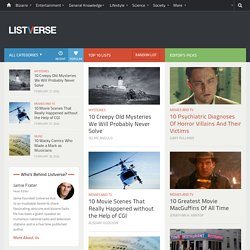 Pop Culture 10 Bizarre Facts About Michael Jackson History
Art - Lapham's Quarterly
Hater | Hater
The Daily What
Welcome to The Ampersand's Lost Panel. Every week during the show's sixth and final season, a panel of National Post editors, reporters and special guests will break-down the most recent episode: what happened, and more importantly, what it all means. Joining us this week are Mark Medley, arts reporter; Brad Frenette, features online editor; Matthew Coutts, sports reporter; and special guest Nikki Stafford, author of the Finding Lost series of companion guides. Mark: My first question is this: did the OMG final 45 seconds of Tuesday night's episode, Across the Sea, make up for what was otherwise a pretty lackluster episode? Or am I being too hard on Lost's second-last Tuesday night episode? As regular readers of our Lost panel know, I've been pretty vocal about how rushed this final season has been.
The Ampersand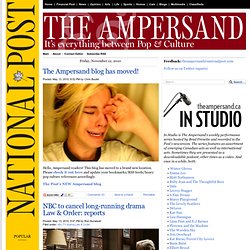 X-Entertainment's 2009 Christmas Season!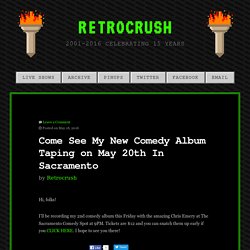 I found this 1943 ad for Cannon Towels and think it's fantastic! I wonder if there were more in the series of "True Towel Tales". It's a mixture of patriotism, sex appeal, and all American wholesomeness that really works well. It's naughty enough to thrill the readers back home, but still has enough innocence to get away with it.
retroCRUSH
A List Of Things Thrown Five Minutes Ago
Scallywag & Vagabond
Popsquire: where pop culture and law collide.
Depuis plus de 10 ans, le cours de l'or n'a fait qu'augmenter. Cette hausse s'est traduite par un affaiblissement du cours de l'or en 2013. Bien qu'il soit bien plus haut qu'il y a 10 ans, les investisseurs ont tendance à réduire leur quantité de ce précieux métal. Selon un sondage auprès d'une vingtaine de [...] Lire la suite...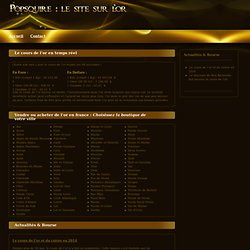 Zenith of Hotness
Bossip.com Gossip for the Hardcore: Henny Without Any Coke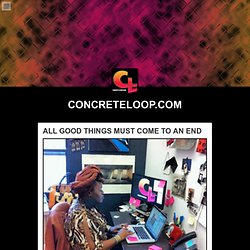 // 'CONCRETELOOP.COM' - QUALITY NOT QUANTITY
(March 12, 2014) When I first started Concrete Loop back in November of 2005, I didn't know how far it would bring me. It started as a hobby with 5 dollars a couple days before my 21st birthday. During that time, I was struggling with self-esteem issues, depression and was having difficulties adapting to new surroundings. Little did I know that more than 8 years later it would help mold me into the strong confident woman I am today.
50 Incredible Film Posters From Poland
When I'm not geeking out over design you can probably find me geeking out over film. I spent a good 7 years of my life working behind the counters of various video stores across Western Canada and consider myself an avid film nerd. So it's not surprisingly that my jaw nearly hit the floor when a coworker introduced me to the wonderful world of Polish film posters a couple of years ago. These conceptual masterpieces put the original American posters to shame every time; they are truly beautiful works of art. Trimming this list down to a mere 50 posters that I absolutely love was surprisingly difficult.
• Former Child Stars: Why Can't You Be More Like Ron Howard and Jodie Foster? (Posted: 2-12-14) • Shirley Temple, R.I.P.
Former Child Star Central
Episode VIII - April 27, 2008 I apologize for the belatedness of this recap for the season finale of Celebrity Fit Club: Boot Camp. I missed the episode when it originally aired on VH1 in April and have not yet seen it in a re-run. Luckily, however, VH1 posted video of this episode on its website. The season finale of Celebrity Fit Club: Boot Camp began with 7 of the 8 contestants riding on the bus toward the boot camp site. Not surprisingly, the missing contestant was Dustin Diamond.
Washed Up Celebrities
Klosterman articles
[SpoilerFix.com] SpoilerFix.com messages to the visitors!
The GLEE's Powers That Be are preparing for the production of next season. This mean, deciding who stays and who goes as well as starting to write the first scripts. Here is a rundown of the GLEE spoilers released this past week.
warren g, you useless, useless bastard
In my informal capacity as future analyst and hip-hop theorist, I will take the time to consider seminal efforts in the field of rap music. Before you question my credentials, let me assure "y'all" that I regularly wore a San Francisco Giants cap backwards from 1994 until the summer of 2002. The song "Regulate," by Warren G and Nate Dogg, tells the story of a dramatic night in the LBC. There is sex, there is violence, there is bass, there is treble. Nate Dogg cruises for skirts, guns down rival homies, and beds down triumphantly at the East Side Motel.
The Superficial - Because You're Ugly
WWWF Grudge Match - Where useless knowledge breeds champions
List of Bests
Egotastic!