Popculture
11 Points - A Blog of Lists by Sam Greenspan. Funny lists, movie lists, sports lists, top lists. So, basically, lists.
Where are they now?
Not Just Movies
Premiere
Logopolis
FlashNews® - Wireless Flash® Provides Daily Pop Culture, Offbeat News And Show Prep To Media Outlets
Ultimate Top 10 Lists - Listverse
Art - Lapham's Quarterly
Hater | Hater
The Daily What
Welcome to The Ampersand's Lost Panel. Every week during the show's sixth and final season, a panel of National Post editors, reporters and special guests will break-down the most recent episode: what happened, and more importantly, what it all means.
The Ampersand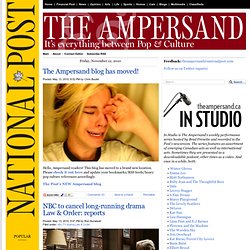 X-Entertainment's 2009 Christmas Season!
retroCRUSH
A List Of Things Thrown Five Minutes Ago
Scallywag & Vagabond
Popsquire: where pop culture and law collide.
Zenith of Hotness
Bossip.com Gossip for the Hardcore: Henny Without Any Coke
// 'CONCRETELOOP.COM' - QUALITY NOT QUANTITY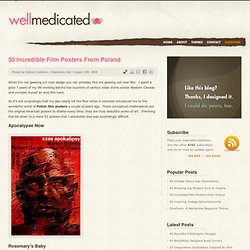 50 Incredible Film Posters From Poland
When I'm not geeking out over design you can probably find me geeking out over film.
Whatever Happened to...? Joal Ryan now thinks the big child-star thoughts at her site, Joal Ryan, Hollywood Correspondent!. There will be no further updates here.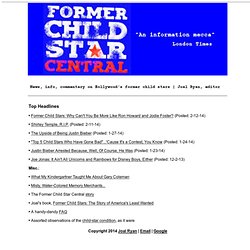 Former Child Star Central
Washed Up Celebrities
Klosterman articles
[SpoilerFix.com] SpoilerFix.com messages to the visitors!
warren g, you useless, useless bastard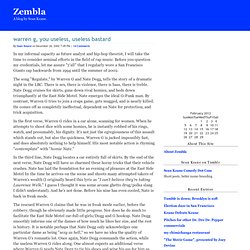 In my informal capacity as future analyst and hip-hop theorist, I will take the time to consider seminal efforts in the field of rap music.
The Superficial - Because You're Ugly
WWWF News
WWWF Grudge Match - Where useless knowledge breeds champions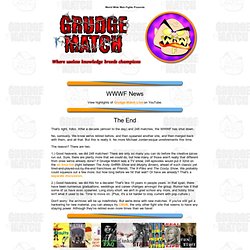 List of Bests
Egotastic!