Lunch
What shall I eat for lunch? | Ask Metafilter. What else can I keep at my desk for making sandwiches?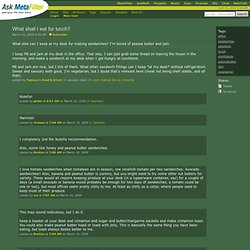 I'm bored of peanut butter and jam. I keep PB and jam at my desk in the office. Delicious Sandwich Recipes. Lunch Menu Ideas Our easy weekly lunch planner gives you ideas for sandwiches, soups, stews, chowders, salads, and more perfect for any lunch.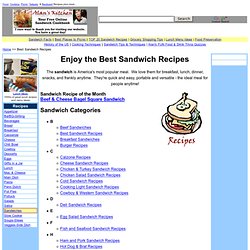 Best Sandwiches For... Anytime, any occasion - you'll find the perfect sandwich here! Lite Lunches Lower fat and healthy ingredients make these delicious sandwiches appealing to health-conscious eaters. At the Office Save your lunch money and opt for these sophisticated yet simple sandwiches that are easy to tote Breakfast Start your day off with a healthy and easy alternative to traditional fare. Your One-Stop Shop for Work Lunch Ideas. For two years, I've been fairly consistently packing my lunch for work.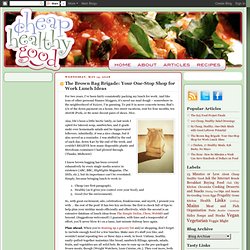 And like tons of other personal finance bloggers, it's saved me mad dough – somewhere in the neighborhood of $2500, I'm guessing. To put it in more concrete terms, that's 5% of the down payment on a house, two sweet vacations, rent for four months, ten 160GB iPods, or 80 semi-decent pairs of shoes. Nice. Alas, life's been a little hectic lately, so last week I opted for takeout soup, sandwiches, and Z-grade sushi over homemade salads and be-tupperwared leftovers. Top Five Frugalicious Lunches. Are you lining-up for a fast food lunch every day?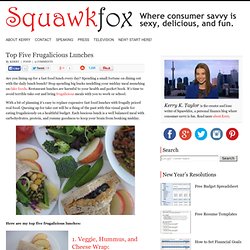 Spending a small fortune on dining out with the daily lunch bunch? Stop spending big bucks muddling your midday meal munching on fake foods. Restaurant lunches are harmful to your health and pocket book. It's time to avoid terrible take out and bring frugalicious meals with you to work or school.
---