Journalism
Investigative Reporting, 2007 Your Courts, Their Secrets Ken Armstrong, Justin Mayo and Steve Miletich exposed how the improper sealing of hundreds of lawsuits hid information vital to public safety. Their series resulted in the unsealing of court files and remedies in the judicial system. License to Harm
Special reports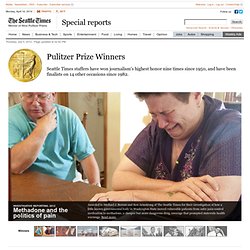 The New NEW Journalism
Tainted Justice | Philadelphia Daily News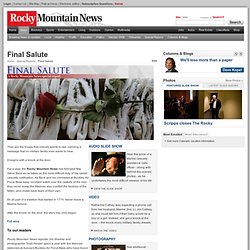 Hear the voice of a Marine casualty assistance calls officer - along with behind-the-scenes photos - as he undertakes the most difficult mission of his life. Katherine Cathey was expecting a phone call from her husband, Marine 2nd. Lt. Jim Cathey, so she could tell him if their baby would be a boy or a girl. Instead, she got a knock at the door -- the knock every military family dreads. See additional photos of Maj.
Final Salute : News : The Rocky Mountain News
Daniel Golden's Pulitzer Prize-WinningArticles
Daniel Golden's Pulitzer Prize-Winning ArticlesApril 5, 2004 4:49 p.m. Wall Street Journal reporter Daniel Golden was awarded the 2004 Pulitzer Prize for beat reporting for a series of stories that exposed huge college admissions advantages enjoyed by some privileged white students and helped reshape the national debate on affirmative action. Here are the articles that were submitted for the award: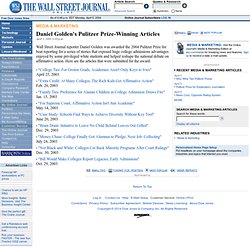 2007 Pulitzer Prizes -- Charlie Savage -- The Boston Globe
(By Charlie Savage, Globe Staff, 1/4/06) WASHINGTON -- When President Bush last week signed the bill outlawing the torture of detainees, he quietly reserved the right to bypass the law under his powers as commander in chief. (By Charlie Savage, Globe Staff, 3/24/06) WASHINGTON -- When President Bush signed the reauthorization of the USA Patriot Act this month, he included an addendum saying that he did not feel obliged to obey requirements that he inform Congress about how the FBI was using the act's expanded police powers.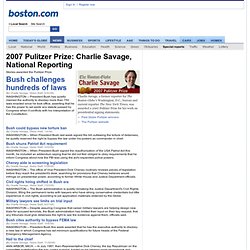 Extra! Extra!
"19-year-old Hailu Brook was shot and killed by Fairfax County police after he allegedly robbed a bank and crossed the county line. Officers fired 25 shots into his body, and the Arlington County Police Department conducted an official investigation into the actions of the Fairfax officers." "The case is closed, but the Arlington police chief is refusing to release the document to the public or even the father of the slain teenager."Transparency wouldn't kill anybody," the father told investigative reporter Michael Lee Pope, who reported the story as part of a partnership between WAMU 88.5 News and ... Read more ...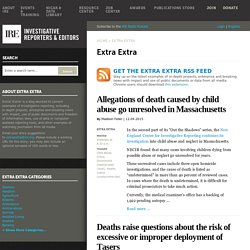 Center for Media and Democracy | Publishers of PR Watch
The American Independent News Network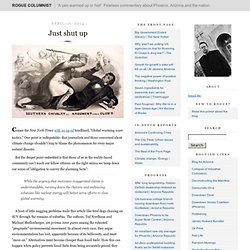 Rogue Columnist
Everybody who was anybody in Phoenix has a favorite story about Charles H Keating Jr., who died this week at 90. Here's mine. By the time I came back in 2000, Keating, the disgraced imprisoned former S&L kingpin, was once again a fixture around town. I would run into him at Durant's, where he was cordial but declined my invitation to sit down sometime and tell his story. One day the restaurant was packed and Keating couldn't get seated.
The Denver Post
True/Slant
Philadelphia Independent Media Center | Passionate and Accurate Tellings of Truth
MediaShift . 10 Projects that Help Citizens Become Government Watchdogs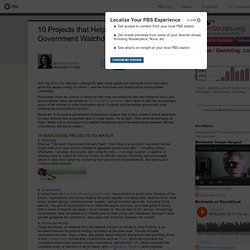 With the 2010 U.S. elections coming into view, many people are looking for more information about the people running for office — and the individuals and organizations funding these candidates. Fortunately, there are dozens of initiatives that mine and share the data that influence policy and policy-makers. Many are funded by The Sunlight Foundation, which aims to use "the revolutionary power of the Internet to make information about Congress and the federal government more meaningfully accessible to citizens." Below are 10 innovative government transparency projects that employ powerful online databases to make political data accessible (and, in many cases, fun as well).
Wagist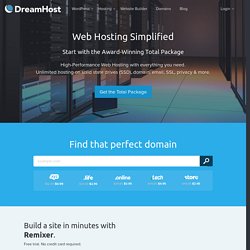 Free Hosting for Nonprofits Non-profit organizations have dedicated themselves to making the world a better place. In recognition of their noble sacrifice and altruistic efforts, DreamHost is happy to provide hosting services free of charge to these groups! This offer is limited to one shared hosting plan per nonprofit, and is only for US-based 501(c)(3) organizations. Domain registrations (other than any included with the plan) are not eligible for any discounts. Groups must be able to furnish DreamHost with an IRS-issued 501(c)(3) determination letter to qualify.
The Independent | Britain | British News and Information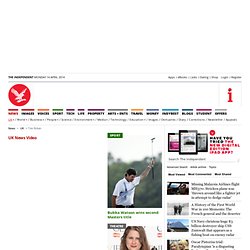 http://www.independent.co.uk/incoming/article9243461.ece/ALTERNATES/w300/kettlewell.jpg http://zoopla.homesandproperty.co.uk/for-sale/details/30507822? Wandsworth, SW18 A three-bedroom house with private garden, close to Earlsfield station http://www.independent.co.uk/incoming/article9218713.ece/ALTERNATES/w300/wandsworth.jpg
When he retired after 26 years as an investigator with the Nuclear Regulatory Commission's Office of the Inspector General, George Mulley thought his final report was one of his best. Mulley had spent months looking into why a pipe carrying cooling water at the Byron nuclear plant in Illinois had rusted so badly that it burst. His report cited lapses by a parade of NRC inspectors over six years and systemic weaknesses in the way the NRC monitors corrosion. But rather than accept Mulley's findings, the inspector general's office rewrote them. The revised report shifted much of the blame to the plant's owner, Exelon, instead of NRC procedures. And instead of designating it a public report and delivering it to Congress, as is the norm, the office put it off-limits.
Seattle PostGlobe | Home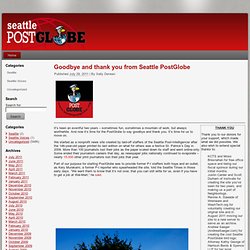 Al Jazeera English - Focus
News - Saturday Extra - Montreal Gazette
Privacy and cookiesSubscribeRegisterLog in Accessibility links Advertisement Telegraph.co.uk Monday 14 April 2014 News Topics
News topics, in depth coverage, pictures, video
AltWeeklies.com
Top Stories Recent Stories The Daily Troll: Happy about $15 in SeaTac. Downtown living: Check out Bellevue. Facing the troubles at an historic building.
Crosscut - News of Seattle and the Pacific Northwest
St. Louis Beacon
Wikileaks
IRE
 Index
Consumer Reports WebWatch: The leader in investigative reporting on credibility and trust online
Chris Jones
Help Me Investigate.com blog :: Behind the scenes
Depth Reporting
Secrecy News
Greg Palast
100 Best Blogs for Journalism Students - Learn-gasm
Investigate This! Blog & Resources Investigative Journalism|News, Tips, Media Resources, Research
Best Sports Writing - The Best Books, Features And Profiles From Around The World
Johann Hari - Home
E Ticket - E-tickets - - ESPN