Baseball
Recondite Baseball
Friday, January 10, 2014 The Mets are having trouble trading Ike Davis by Brad Johnson Perhaps it's because they are asking for too much6 comment(s)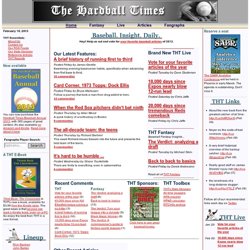 The Hardball Times
Splitsville: BABIP
Baseball Toaster: Catfish Stew
StatCorner: Home to wOBA, tRA, and many other baseball statistics
Minor League Splits dot com
Baseball Newsstand— All the News That's Fit to Link
BBTF's Sabermetrics Newsbeat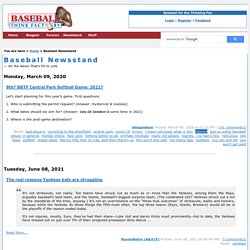 Beyond the Box Score :: A Sabermetrics Blog
Mean In Green: The Oakland Athletics Podcast : Home
Royals Authority - Deconstructing The Process
Baseball·Basketball·Football·General·Hockey·S-R·Soccer·UncategorizedStathead is Closing Down: Stathead is Closing Down With apologies to our dedicted users, we've decided to stop publishing the Stathead blog.
Stathead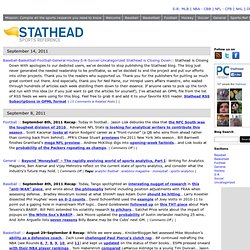 AaronGleeman.com » Aaron Gleeman's Baseball and Minnesota Twins Blog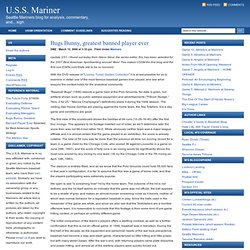 Bugs Bunny, greatest banned player ever
DMZ · March 12, 2006 at 3:33 pm · Filed Under Mariners
The Society For American Baseball Research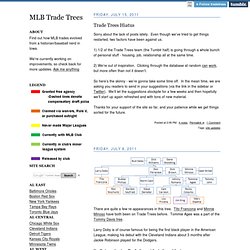 Friday, July 15, 2011
MLB Trade Trees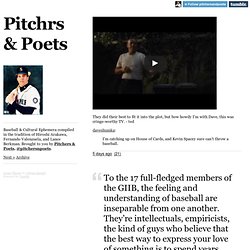 Long short sleeves, tucked-in T, gold jewelry and dad jeans. When he was my age, my father took a deliberate demotion.
Pitchrs & Poets.
Baseball Musings homeDay by Day Database
Pitching Comparisons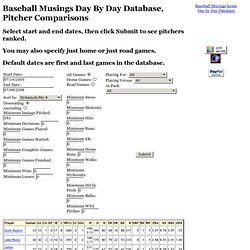 Rany on the Royals
The Baseball Analysts
Royal Reflections
Wiki Gonzalez