Virtual worlds - content
Free Web Vending System | marketplace. Hypergrid Mall. Shop. Total Avatar Shop. Purchase items for Virtual Worlds using Paypal Website Update: April 2, 2014 Welcome to Total Avatar Shop - Please Read before purchasing This is your ONE stop virtual world shop.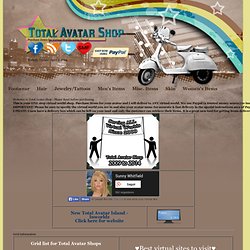 OpenSim Download Assets and upload to any Grid! | Marketplace OpenSim Store 3D Hypergrid Virtual World Market. Resources - Another. OpensimWorlds. OpenSimulator is a 3D Application Server.
It can be used to create a 3D Virtual World (ala Second Life(tm)), and includes facilities for creating custom avatars, chatting with others in the environment, building 3D content in world, and creating complex 3D applications in world. Apollo 11 Moon Experience Isaac Green & Greenbush A sim containing virtual artifacts from the Apollo 11 mission to the Moon. Downloads for diva's d2 - GitHub. Welcome | 3D Repository. OpenSim Creations | share amaze. Quieter and Farther Away: AM Radio announces the closure of his regions in six months' time. April 10, 2011 by primperfect AM Radio has sent a message to his group announcing that he will be closing his spaces in Second Life in six months time, to allow people time to visit and to say goodbye to the luminous and much-loved creations.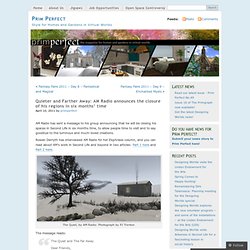 Rowan Derryth has interviewed AM Radio for her Ekphrasis column, and you can read about AM's work in Second Life and beyond in two articles: Part 1 here and Part 2 here. The Quiet, by AM Radio: Photograph by PJ Trenton. 3D Models, 3D Modeling Textures and Plugins at TurboSquid. Asset Store - Unity 3 Editor Features. 从您打开Unity编辑器的那一刻就准备好。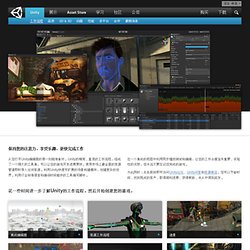 Unity的精简、直观的工作流程,组成了一个强大的工具集,可以让您的游戏开发进展更快。 使用市场上最全面的资源管道即时导入任何资源。 利用Unity快速可扩展的场景构建模块,创建复杂的世界。 利用行业标准语言和编译时间超快的工具编写脚本。 OS Avatars | Open Source Avatars for Open Sim. KatiJack Studio - OAR file terrain downloads for OpenSim including Kitely.
---