England .tel
British Telecom. Tel Webpage. One US. Tel Twibe. TelRise. Ask Tel. Plantcraft Design. Total Registrations. Tel Reg. Harwood Léon. Streamic. TelTags. Seed Network. "Welcome to Seed Network - the home of women's enterprise.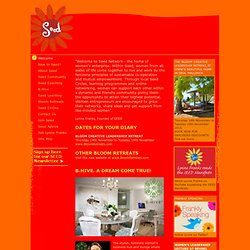 Within Seed, women from all walks of life come together to live and work by the feminine principles of sustainable co-operation and mutual empowerment. Through local Seed Circles, learning programmes and online networking, women can support each other within a dynamic and friendly community giving them the opportunity to attain their highest potential. Lynne Franks. Collage. Domain Monster. Mesh Digital. About Mesh Digital Mesh Digital was acquired by Host Europe Group in May 2012, further strengthening its domain management portfolio and platform.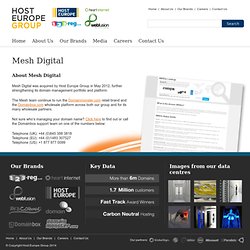 The Mesh team continue to run the Domainmonster.com retail brand and the Domainbox.com wholesale platform across both our group and for its many wholesale partners. Keyboard Brains. Dot Tel Ads. Dot Tel Net. Tel The World. Nominate. BB Online. Tel Listing.
---