Gossip
TheBloggess.com
So Victor and I just had a discussion about which superhero we would be if we could and it quickly escalated into a giant disagreement about who was considered a superhero and who wasn't. Specifically, we almost went to fist-city over whether Mighty Mouse and Underdog are superheroes. They are. Victor says they aren't because "they're crappy". me: Underdog is a totally a superhero. He fights crime.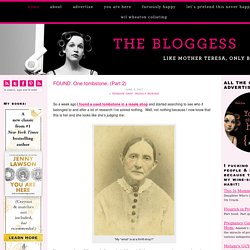 Pajiba: Reviews, News, Quotes, & Cultural Commentary
By LexJanuary 16, 2014 @ 3:35 PM Even Al Qaeda knows you don't just grab a Westerner and put them on camera to talk about how the U.S. is the Great Satan. No, they rehearse with their kidnap victim, they practice, they lay down some vicious and brutal beatings to completely break the spirit. Then they turn on the cameras. I'm not sure how many steps Kate Gosselin got into that process with her two young teen girls before she let them go live in a ridiculously staged Q&A on The Today Show, but it was total fail. Kate's been doing the media rounds with all the unquestioning suckup media outlets like People magazine to try and rehabilitate her image from hellacious demon back to the shrieking Harpy that simpletons and ladies with rosacea first fell in love with.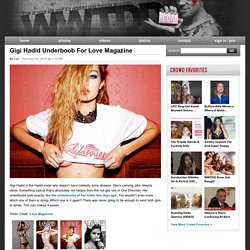 Welcome - What Would Tyler Durden Do: Celeb gossip, rumors, scandals, pictures and videos
lists
Celebrity, Fashion, Beauty and Style Tips for Women, Health, Expert Advice and more.
Top 10 Lists - Listverse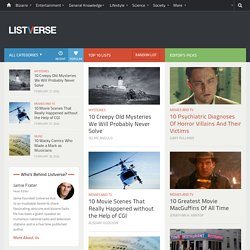 Pop Culture 10 Bizarre Facts About Michael Jackson History 10 Monumental Map Blunders And Lies Technology