MUSIC
Caroline Lavelle casts a spell on cello
Eddi Reader sings "Kiteflyer's Hill"
The debut of the British Paraorchestra
Spotify's Daniel Ek: The Most Important Man In Music
Liberace - Bumble Boogie
Victor Borge Hands off! The funniest night at opera you could get
Scott Rickard: The beautiful math behind the ugliest music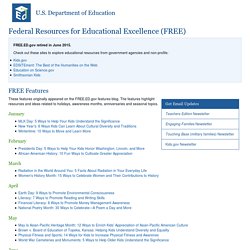 Browse By Subject Browse By Standard What is FREE? The Federal Registry for Educational Excellence (FREE) makes it easier to find digital teaching and learning resources created and maintained by the federal government and public and private organizations. Read more > Disclaimer
The Library of Congress Motion Picture, Broadcasting and Recorded Sound Division, Library of Congress Search by Keyword | Browse by Title Index | Subject Index | Series Index | Name Index | Recordings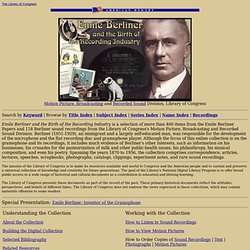 Emile Berliner and the Birth of the Recording Industry: Home Page
Nellie McKay sings "Mother of Pearl" and "If I Had You"
Phenomena is a gathering of spirited science writers who take delight in the new, the strange, the beautiful and awe-inspiring details of our world. Phenomena is hosted by Jamie Shreeve, Executive Editor for Science at National Geographic magazine, who invites you to join the conversation. Follow on Twitter at @ngphenomena.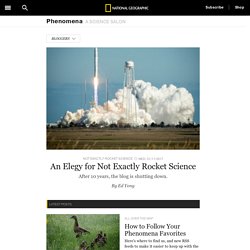 528 hz secret cancer cure
Yule Log (2 hours long in HD!)
Sound Track "A Tropical Rainforest" - 58 Min
Relaxation Waterfall - 8 Hours - For Meditation Calm Peace Serenity. Thailand, Pembok Falls, Pai
Merlin's Magic - The Heart of Reiki ♪ ★ ★ ★ ★ ★
Spiritual Healing Music - Subliminal Healing
Classical Music-Epic Symphonic Animation-Exuberance by Dunbar (Música Clásica)
Singing Crystal Bowls in Moving Love
WATER CRYSTAL RELAXATION HEALING 512KPS HEALTH MEDITATION
Healing Mozart? The Science of Music in Medicine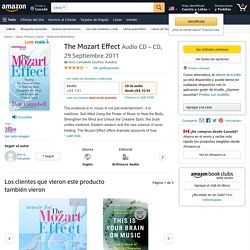 The Mozart Effect: Tapping the Power of Music to Heal the Body, Strengthen the Mind, and Unlock the Creative Spirit (9780060937201): Don Campbell
Amazon.com Review With a subtitle of Tapping the Power of Music to Heal the Body, Strengthen the Mind, and Unlock the Creative Spirit, the casual reader might jokingly ask if the book could also improve chances for world peace, bring free and open elections to third world countries, and give your wash whiter whites and brighter brights. Don Campbell's premise is, however, reasonably straightforward: he asserts that the kind of noise to which one is exposed can have important effects on mental and bodily health.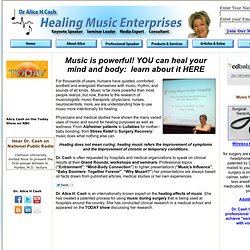 Healing Music |Surgery Music | Lullabies l Mozart Effect- Dr. Alice Cash
For thousands of years, humans have quieted, comforted, soothed and energized themselves with music, rhythm, and sounds of all kinds. Music is far more powerful than most people realize, but now, thanks to the research of musicologists, music therapists, physicians, nurses, neuroscientists, more, we are understanding how to use music more intentionally for healing. Physicians and medical studies have shown the many varied uses of music and sound for healing purposes as well as wellness. From Alzheimer patients to Lullabies for mother - baby bonding; from Stress Relief to Surgery Recovery; music does what nothing else can. Healing does not mean curing; healing music refers the improvement of symptoms and the improvement of chronic or temporary conditions. Dr.
Synthesizers.com  ---  Modular Analog Synthesizers for Electronic Music