COMPUTER FREE LESSONS
How to Install Dual Monitors" About.com: FrontPage 2000 Tutorial · FGCU Technology Skills Orientation. Word 2007 Tutorial. Word 2007 Tutorial. About.com: Fundamentals of Microsoft Office. PowerPoint 2007 Tutorial Homepage. Computer Maintenance - Offers. Distance Learning 101 - About.com What is distance learning?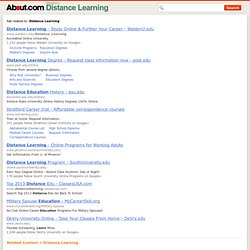 How do I know if a school is legitimate? Can I take all of my classes online? How long will it take to earn a degree? Excel 2007 Tutorial Homepage. Introduction to Computer Science and Programming - Download free content from MIT.
---