List
Tutorials
Webapps. 21 Best Icon Sets for Designing Web Apps | Web Design Ledger. When designing a web application, it's important to make sure the user interface is easy to use.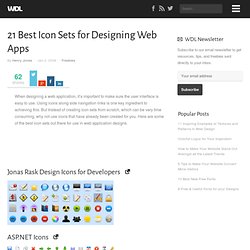 Using icons along side navigation links is one key ingredient to achieving this. But Instead of creating icon sets from scratch, which can be very time consuming, why not use icons that have already been created for you. Here are some of the best icon sets out there for use in web application designs. Jonas Rask Design Icons for Developers. 50 Extremely Useful And Powerful CSS Tools. Advertisement We love useful stuff.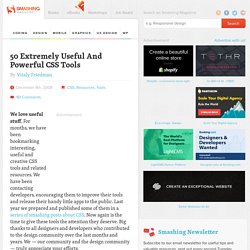 For months, we have been bookmarking interesting, useful and creative CSS tools and related resources. 35 (Really) Incredible Free Icon Sets | Graphics. Advertisement When it comes to icons, web designers and graphic artists have an excellent opportunity to showcase their craft, prove their experience and explore their creativity.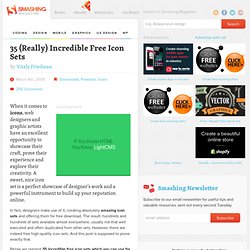 A sweet, nice icon set is a perfect showcase of designer's work and a powerful instrument to build up your reputation online. In fact, designers make use of it, creating absolutely amazing icon sets and offering them for free download. Go2Web20.net - The complete Web 2.0 directory.
Matrice_services.
---