Vesti, muzika i zez
Clubbing.rs - Vibe yourself
Android Srbija Forum - Pogledaj temu - Android 4.0, V100R001C17B926 za G300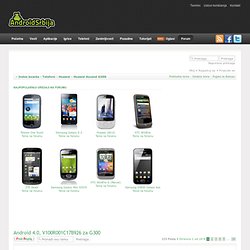 Verovatno znate da postoji, a ako ne, svejedno, izašao je oficijelni ICS, trenutno za kinesko tržište, ja sam ga skinuo i uspeo instalirati na moj G300, i moram reći da radi sve na njemu (naravno, oficijelni). Uputstvo za instalaciju ICS-a na naše telefone. 1. Skinite ICS update sa ove adrese : Kod: Ovaj deo poruke je sakriven za goste.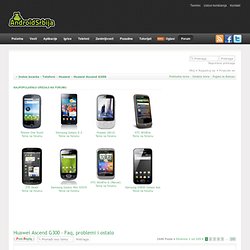 Ovde bi valjalo da diskutujemo o svemu što se tiče ovog telefona, da ne bi trpali u onu temu što je namenjena za specifikaciju telefona... 1. Šta je root (rutovanje) ?Android rutovanje je proces koji dopušta korisnicima pametnih telefona, tableta i drugih uređaja sa Android mobilnim operativnim sistemom da postignu povlašćenu kontrolu (poznat i kao "root pristup"). Ukoliko root-ujete telefon možete izgubiti garanciju. 2.
Android Srbija Forum - Pogledaj temu - Huawei Ascend G300 - Faq, problemi i ostalo
BID ZONA KS - Powered By Caster.fm
Strani filmovi, Domaci filmovi, Strane serije, Domace serije, Crtani filmovi, Dokumentarci, Online
Naslovna | Mozzart Bet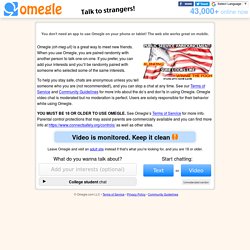 The Internet is full of people; Omegle lets you meet them. When you use Omegle, we pick someone else at random and let you have a one-on-one chat. You're kept anonymous unless you tell someone personal info (not suggested—safety is important), and you can stop a chat at any time. If you prefer, you can add your interests, and Omegle will look for someone who's into some of the same things as you, instead of someone completely random. By using Omegle, you accept the terms at the bottom.
KobajaGrande - SMEŠNI VIDEO KLIPOVI : klipovi za mobilne telefone : smešne slike i audio klipovi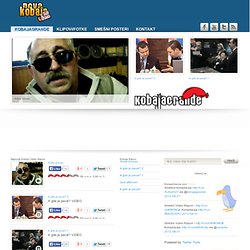 KobajaGrande – smesni video klipovi : klipovi za mobilne telefone : kobajagrande.com Sveta Izvorac A gde je pecat?
EXIT Festival
eBuddy
Qonquiztador
Chatroulette is a place where you can interact with new people over text-chat, webcam and mic. In order to use it, you need to have latest Flash Player installed. If you are having any problems with Flash Player installation, please post about it on Adobe Flash Player forum.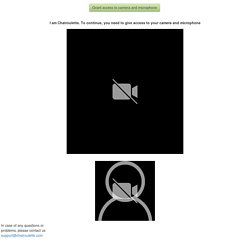 (View it larger on YouTube) | Subscribe to our YouTube channel Edited by Nathan Russell / Music by Tyler Walker For their latest mission Improv Everywhere turned a carousel into a horse race. A single jockey was joined by two announcers, a roaring crowd, and a trumpeter. The children on the carousel had no idea what was going on. The mission took place at Le Carrousel in New York's Bryant Park. Read the full report: Carousel Horse Race
Hej Haj Jaganjac!
Domaci Filmovi : Besplatni Filmovi - Filmovi na Internetu - Filmovi za Gledanje - www.besplatnifilmovi.biz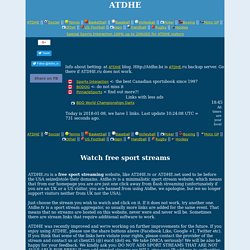 ATDHE.eu is a free sport streaming website, like ATDHE.tv or ATDHE.net used to be before the USA seized/stole their domains. Atdhe.tv is a minimalistic sport stream website, which means that from our homepage you are are just one click away from flash streaming (unfortunately if you are an UK or a US visitor, you are banned from using Atdhe, we apologise, but we no longer support visitors neither from UK nor the USA). Just choose the stream you wish to watch and click on it.
Prosoccer