Recipes
Simple Camping Recipes - Quick easy and free Canoe Camping Recipies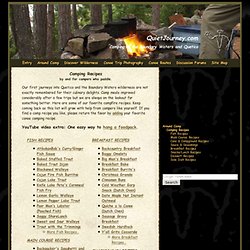 Camping Recipes by and for campers who paddle. Our first journeys into Quetico and the Boundary Waters wilderness are not exactly remembered for their culinary delights. Camp meals improved considerably after a few trips but we are always on the lookout for something better. Here are some of our favorite campfire recipes.
Sorry for the inconvenience, either you have reached a restricted area, the page you requested is no longer on the server or the page location has been changed. You might try the following: You might need to remove an old page from your browser's cache by using the " REFRESH " button on the menu bar. Go back to the page that has the link that sent you here, and reload. Then click on the link again. As we revise sections, sometimes we need to change file names and relative locations in the server, so try using the search function to find the information you are looking for: Search .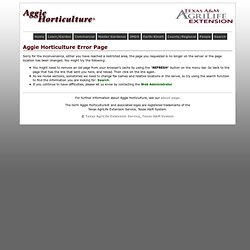 Sugarless Recipes
Summer Minestrone with Pesto Recipe at Epicurious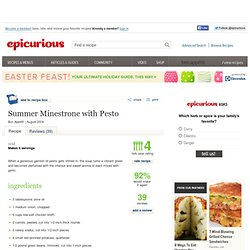 Heat olive oil in heavy large pot over medium heat. Add onion and sauté until soft, about 4 minutes. Add broth and next 7 ingredients.
Chestnut Biscotti Recipe -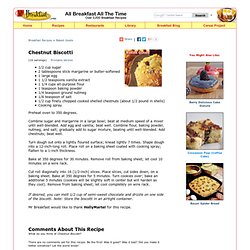 Chestnut Biscotti 1/2 cup sugar 2 tablespoons stick margarine or butter-softened 1 large egg 1 1/2 teaspoons vanilla extract 1 1/4 cups all-purpose flour 1 teaspoon baking powder 1/4 teaspoon ground nutmeg 1/8 teaspoon of salt 1/2 cup finely chopped cooked shelled chestnuts (about 1/2 pound in shells) Cooking spray Preheat oven to 350 degrees. Combine sugar and margarine in a large bowl; beat at medium speed of a mixer until well-blended. Add egg and vanilla; beat well. Combine flour, baking powder, nutmeg, and salt; gradually add to sugar mixture, beating until well-blended.
Makes about 20 cookies 1 3/4 cups flour 1/3 cup chestnut flour 1/2 cup sugar 1/2 teaspoon ground ginger 1/2 teaspoon vanilla extract 1/2 teaspoon salt 1 cup unsalted butter 1/2 cup sugar for rolling Pre-heat oven 350 degrees
Chestnut Ginger Shortbread Cookies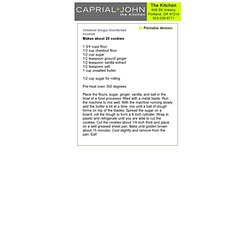 Crispy Sauteed Potatoes
Chilaquiles Casserole - Eating Well
Malted Milk Cookies
2 1/2 c. flour 3/4 c. plain malted milk powder 1/2 tsp. baking soda 1/4 tsp. salt 1 c. granulated sugar 1/2 c. brown sugar (firmly packed) 1 c. butter, at room temp. 2 lg. eggs 2 tsp. vanilla extract 2 tbsp. sweetened condensed milk (not evaporated) 2 c. milk chocolate chips 1. Heat oven to 300 degrees. Have ungreased cookie sheets ready. 2. In a bowl mix flour, malted milk powder, baking soda and salt.