Osx
Macintosh Accent Codes. View Windows ALT Codes | View Mac Extended Codes | Mac Character Palette This page list codes for accented letters and other characters.
The list is organized by type. These tables show select codes only, not all possible codes. This Page Letters with Accents - (e.g. ó, ò, ñ) Other Foreign Characters - (e.g. ç, ¿, ß) Currency Symbols - (e.g. ¢, £, ¥) Math Symbols - (e.g. ±, °, ÷) Other Punctuation - (e.g. &, ©, §) Links to External Resources Extra Accents: Extended Keyboard for OS X - (e.g. OS X commands. OS X Ditching MAMP (Pro): Part 2 Gmail email relay | Realityloop. Tags: drupal planet, drupal It's a little over a month since I wrote an article on how to use OS X's inbuilt versions of Apache, MySQL and PHP instead of replying on MAMP (Pro), one of the things I didn't address during that article was allowing the system to send emails, so here is how to do it using Gmail as a smtp relay.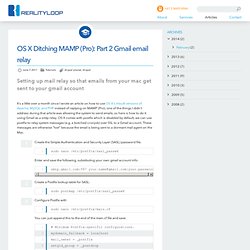 Amp;T Yahoo! Help - AT&T Yahoo! Email Settings Change for POP and SMTP (e.g., Outlook/Outlook Express) Pages Don't Look Right?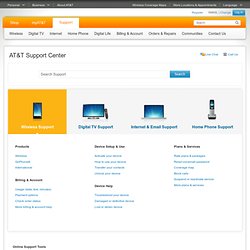 For a better online experience, we recommend updating your current browser or using one of these: Close Skip navigation Register PARIS, | Change Billing & Account.
---