Healthy Living
Stacy Simpson / Pinterest
Stacy Simpson / Pinterest
When I read about the many ways you can use orange peels, I started to wonder if the same idea could apply to other fruits. As you'll see below, the same concept does apply. Take a look at some popular fruits that are full of nutritional goodies and the many ways you can be sure to use the entire fruit.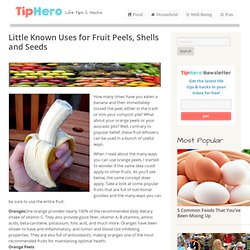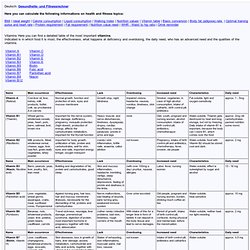 Deutsch: Gesundheits- und Fitnessrechner Here you can calculate the following informations on health and fitness topics:BMI | Ideal weight | Calorie consumption | Liquid consumption | Walking Index | Nutrition values | Vitamin table | Basic conversion | Body fat (adipose) rate | Optimal training pulse and heart rate | Protein requirement | Fat requirement | Nutrition value need | WHR - Waist to hip ratio | Drink reminder Vitamins Here you can find a detailed table of the most important vitamins. Indicated is in which food it is most, the effectiveness, what happens at deficiency and overdosing, the daily need, who has an advanced need and the qualities of the vitamins. Convert length units and weight units. © Jumk.de Webprojects | Imprint & Privacy No responsibility is taken for the correctness of these informations. <div style="color:#ff0000;font-weight:bold">JavaScript must be activated to be able tu use the calculator.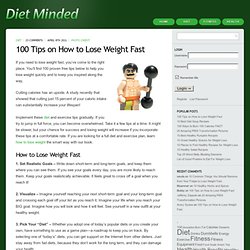 If you need to lose weight fast, you've come to the right place. You'll find 100 proven free tips below to help you lose weight quickly and to keep you inspired along the way. Cutting calories has an upside.
The end of 2010 fast approaches, and I'm thrilled to have been asked by the editors of Psychology Today to write about the Top 10 psychology studies of the year. I've focused on studies that I personally feel stand out, not only as examples of great science, but even more importantly, as examples of how the science of psychology can improve our lives. Each study has a clear "take home" message, offering the reader an insight or a simple strategy they can use to reach their goals , strengthen their relationships, make better decisions, or become happier. If you extract the wisdom from these ten studies and apply them in your own life, 2011 just might be a very good year.