Art/pictures
Minimalist Felsefe Posterleri | &art href= - StumbleUpon. "208 OSEOsidades" by Saúl Hernández - pixelelement.com. 2009 February 2nd Extraordinary sculptures by Saúl Hernández (from Guadalajara, Jalisco, Mexico).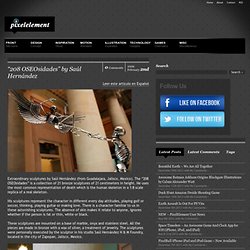 The "208 OSEOsidades" is a collection of 21 bronze sculptures of 21 centimeters in height. He uses the most common representation of death which is the human skeleton in a 1:8 scale replica of a real skeleton. His sculptures represent the character in different every day attitudes, playing golf or soccer, thinking, playing guitar or making love. Jen Stark. Portfolio Book-Cut Sculpture.
Dear Photograph. Minjae Lee - StumbleUpon. :::::: carnovsky :::::: - StumbleUpon. RGB Color est e pluribus unus RGB is a work about the exploration of the "surface's deepness".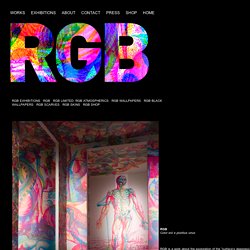 RGB designs create surfaces that mutate and interact with different chromatic stimulus. MAIN : Marion Bolognesi - StumbleUpon. Lady Pink Fine Art. Hyper-Realistic Acrylic Body Painting (15 pics) Main : Ghostco - StumbleUpon. ZIPPER by KPK.
Conversation with shade by SofiG - Tamara Cerna. The Official Tim Burton Website - StumbleUpon. Dot com - Jacob Borshards music and art. Vai avanti .com by rafa&l rozendaal, 2006 - StumbleUpon. Sketch Swap - StumbleUpon.
---