Art/pictures
2009 February 2nd Extraordinary sculptures by Saúl Hernández (from Guadalajara, Jalisco, Mexico). The "208 OSEOsidades" is a collection of 21 bronze sculptures of 21 centimeters in height.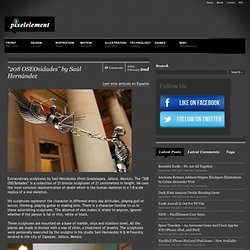 "208 OSEOsidades" by Saúl Hernández - pixelelement.com
This past October, Dear Photograph and About Time had a contest to give away a trip to anywhere in the world for people who sent in a Dear Photograph related to love or their family. Once our winner Jennifer found out she won she told me in an email it was the best day of her life because a day before she found out the adoption papers for their new child went through. Jennifer just sent me an email linked to a blog post to their trip they went on to Turks & Caicos in March. Looks like they made a few new memories and an unforgettable trip of a lifetime.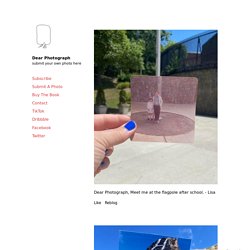 RGB Color est e pluribus unus RGB is a work about the exploration of the "surface's deepness". RGB designs create surfaces that mutate and interact with different chromatic stimulus.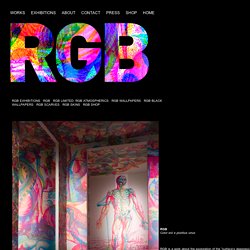 Lady Pink Fine Art
dot com - Jacob Borshards music and art.