Stories/Essays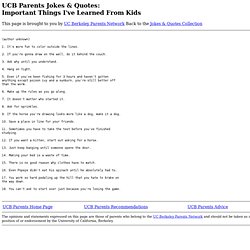 This page is brought to you by UC Berkeley Parents Network Back to the Jokes & Quotes Collection
This is an actual essay written by a college applicant. The author, Hugh Gallagher, now attends NYU. 3A.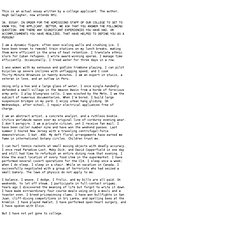 Remember this song, let it be my song! VERSE 1: This is my prayer in the desert When all that's within me feels dry This is my prayer in my hunger and need My God is the God who provides VERSE 2: This is my prayer in the fire In weakness or trial or pain There is a faith proved Of more worth than gold So refine me Lord thr...
Public, but Anonymous, Letters: Recently Delivered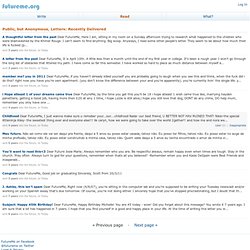 January 2005 (I wrote this talk for a high school.