Babies
Lullaby CD Piano Lullabies Nursery Rhymes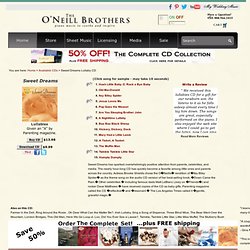 "I learned about this CD when I was taking child birth classes. My son LOVES to sleep to this CD. He's now 16 months old and my first copy is worn out because I've played it so many times!
Baby Products - Baby Bedding - Strollers
Baby Furniture | Nursery Cribs | Baby Furniture Bedding | ABaby.Com
Babies R Us - Special Offers
Baby Bedding, Car Seats, Baby Furniture | BabyAge.com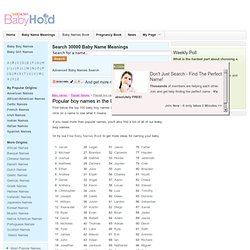 Popular boy names in the US
written by Bella Ashdon, November 28, 2010 i like the names..... 1.
Irish Names
From ancient folklore names like Aodh and Aoibheann, to timeless classics like Séamus and Siobhán, stopping along the way at Immigrant names like Erin and Colleen, and ending with some modern names like Siofra and Saoirse, this site will take you on a tour of Irish first names.