Animals
Get flash to fully experience Pearltrees
1. Wooly Mammoths: Extinct 10,000 years image source Mammoths are hairy elephant-like animals, with sloping back, huge curved tusks up to 3.5 m. long, tiny tail, a large shoulder hump, unique teeth and small ears. They were adapted to cold weather, and lived during the ice age.
What does this mean? If you are still using this service, we will outline a few different options for your website moving forward. Here are two options: We have secured a great relationship with Pressharbor who have successfully migrated a number of Blogware customers to their paid service (they are able to bring all content over from Blogware).
Created 10:07 PM on 29th January 2009 By Claire Cohen They are not, admittedly, the most intimidating of felines for a wildlife photographer to capture. In fact, with their fluffy coats, bright eyes and soft paws, they're absolute pussycats. But these enchanting pictures are a poignant testament to the skill and patience of the woman who captured them, the nature photographer Jane Burton, who died in 2007 after a brave battle against cancer. Puppy love: Photographer Jane Burton captures a rare moment of affection between a dog and a kitten
Cuteness is usually characterized by some combination of infant-like physical traits, especially small body size with a disproportionately large head, large eyes, and round and softer body features. Infantile personality traits, such as playfulness, fragility, helplessness, curiosity, innocence, affectionate behavior, and a need to be nurtured are also generally considered cute. To those who are living in the concrete jungle, we have collected the following cute animals, hoping they could bring you a good mood and maybe, remind you of the wild world. Check out more Cute Animals Pictures on CutestPaw.com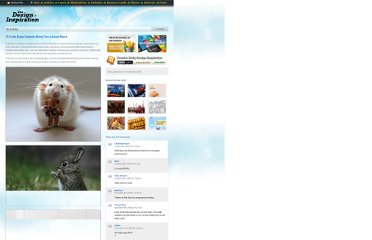 SNAKE vs. GOANNA These pictures were allegedly taken at Cloudbreak in Australia and shows a very large goanna being devoured by an equally large but very determined snake.
Wildlife — By Stephanie on January 11, 2010 at 10:58 am Canada goose protects her young Ever have one of those moments when you think to yourself, "Boy, I wish I had my camera?!" Well, you can enjoy the good fortune of the photographers who were not empty handed when they shot these amazing animal pictures. These high-speed images are treasures that tell stories we rarely get to see – let alone capture – in stunning detail.