Fun
Angel Eyes. The 25 Worst Things About Being A Graphic Designer Today. The 25 Worst Things About Being A Graphic Designer Today. Why you no answer meme. My Imaginary Well-Dressed Toddler Daughter. What If.......Wild Animals Ate Fast Food. Client feedback posters. While most jobs involve a clear sense of logic and rationality, there are a couple of notable exceptions.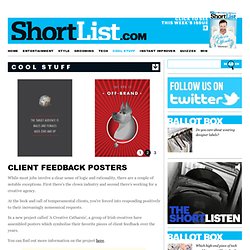 First there's the clown industry and second there's working for a creative agency. At the beck and call of temperamental clients, you're forced into responding positively to their increasingly nonsensical requests. Toddlers & Tiaras with Tom Hanks. - StumbleUpon. Comedians in Cars Getting Coffee. Stop-motion Magic! & Illusion & The Most Amazing Creations in Art, Photography, Design, and Video. What You Can Get Done in 30 Minutes Without Your Kids vs. With Your Kids. Nickmom babynamesworld 3dpregnancy nick at nite games Upload Upload YOUR funny photos!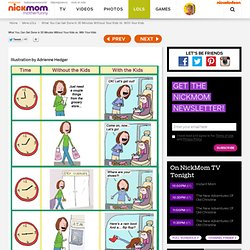 What You Can Get Done in 30 Minutes Without Your Kids vs. With Your Kids. Neonflames. Powerful Route Planning Awesome Curated Places &Trips. - StumbleUpon. Coldplay - Paradise (Cover songs interpreted by The Piano Guys) Listen to Music Curated by Music Experts. We Need More Flash Mobs Like This. 45 Amazing Animal Photobombs (PHOTOS) At this point, it's pretty clear that animals are by far the best photobombers out there (for proof, just check out our Twitter avatar).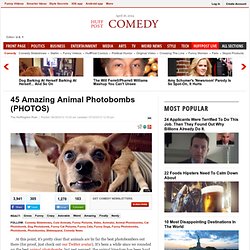 It's been a while since we rounded up the best animal photobombs, but rest assured: the animal kingdom has been hard at work ruining people's pictures (or making them way, way better, which is the way we prefer to look at it). Check out these 45 amazing animal photobombs, from the likes of dogs, cats, llamas, sharks, dolphins and more. If 2012's Oscar-nominated movie posters told the truth. It's that time of year again: the Oscar nominations are in, and the chatter has begun.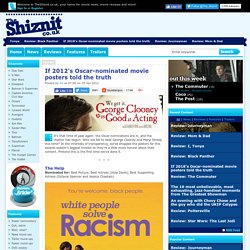 Who will fail to beat George Clooney and Meryl Streep this time? In the interests of transparency, we've shopped the posters for this awards season's biggest movies so they're a little more honest about their content. Pretend this is the first time we've done it. Nominated for: Best Picture, Best Actress (Viola Davis), Best Supporting Actress (Octavia Spencer and Jessica Chastain) If the rest of this years movie posters told the truth. It's been far too long since our last movie poster TRUTH-BOMBING: here's a round-up of the remaining movies that have dodged our rapist rapier wit so far this year.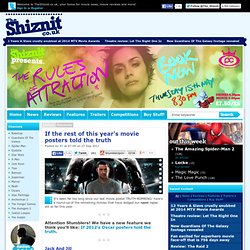 Attention Stumblers! We have a new feature we think you'll like: If 2012's Oscar posters told the truth. In conclusion, I have far too much time on my hands. Attention Stumblers! Silk. Forked from: [BetweenAS3]uzumaki. 20 Funny 'Special Request' Pizza Box Drawings. Puppy Easter. Make sure to subscribe to my behind the scenes channel as well!!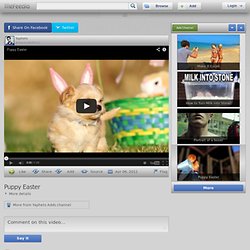 Anyone worried that I'm gonna give up making extreme crazy videos, be rest assured you have nothing to worry about. It's always nice to break the norm a little, and do something for the holidays that people will want to share, that was the case in this video! My friend Stephen Anderson wrote the score specifically for this video! An Online Graphic Novel by Daniel Lieske - Chapter 2 - The Journey Begins. Production Team Written & Illustrated by Daniel Lieske ► edited by Gary Keleghan Dave Baxter German translation by Daniel Lieske Cristina Costas Rodriguez Spanish translation by Cristina Costas Rodriguez Jaime Solis French translation by Issa Diomansy Koité Nicolas Tribehou ►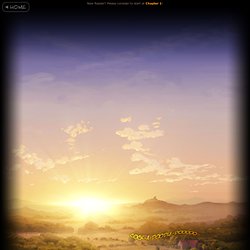 The Chip Bag Fold. Learn this chip bag fold and you will never need a clamp ever again!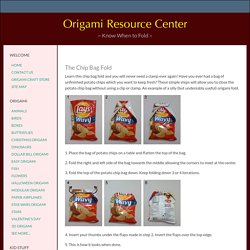 Have you ever had a bag of unfinished potato chips which you want to keep fresh? These simple steps will allow you to close the potato chip bag without using a clip or clamp. An example of a silly (but undeniably useful) origami fold. Coolest chameleon ever. [VIDEO] - StumbleUpon. Sketchy - Ice Creams. Video: One shot, no special effects. Fucking amazing 63 second ad for Canadian Paralympics. Sticky Hands Toy | Coca-Cola.
A DRAMATIC SURPRISE ON A QUIET SQUARE. Koalas to the Max dot Com - StumbleUpon. WebGL Water - StumbleUpon. Loading...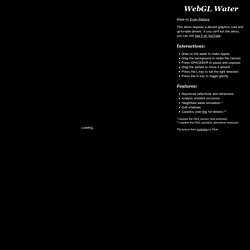 Made by Evan Wallace This demo requires a decent graphics card and up-to-date drivers. If you can't run the demo, you can still see it on YouTube. Interactions: Draw on the water to make ripples Drag the background to rotate the camera Press SPACEBAR to pause and unpause Drag the sphere to move it around Press the L key to set the light direction Press the G key to toggle gravity.
---