Inspiration
inchmark - inchmark journal - magical thinking
Children say the funniest things, yet all too often, I seem to forget them after a day or two. I'll start telling my husband.. "C said the funniest thing..." and then I can't quite remember. Or I get it a little mixed up and it's not nearly as funny as I remember. So I started writing down the funnier moments of the day.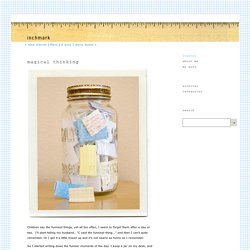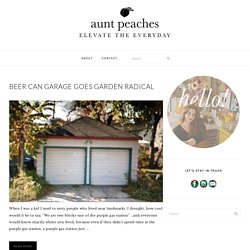 So there was this guy named Wenceslaus. He was king. Good King Wenceslaus. He got murdered by his brother in 935, but before he went down they wrote a song about him and what he did on this day, Saint Stephen's Day, December 26. You probably know the song, but just in case here are the words below (or just click here to read along with the song, courtesy of the Irish Rovers).
Aunt Peaches
Eilen illalla lähetti pirautti alaovelta. Katos mikä ylläri ja ihan amerikasta asti. Ei ole saippua, vaikka siltä eka näytti.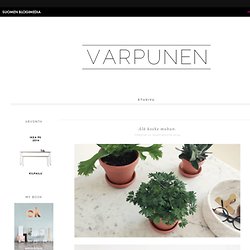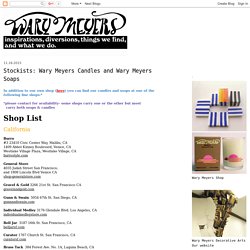 We've redesigned our packaging now that we have a hot foil letterpress, a rubber stamp maker, and a die cutting machine. The new (and sturdier) boxes are pressed with the new Wary Meyers logotype, then rubber stamped with all the type, then stuck with two stickers we made- one a cloud (or water), the other a sun (or moon). The cloud/moons are made of foil stickers (except in the case of Mainely Manly, where it's grey; and the moons are non-foil (except MM, where it's copper foil). These same stickers are then put on the candle jar, and everything looks fantastic.
BBB Bright Ideas
Flowers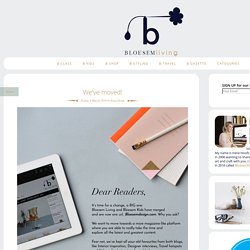 Friday, 10 January 2014 by Irene Hoofs Setting up shop in the Bloesem Creative Space. It's like playing house, but for adults, and also twice as fun!