Crafts
Crafts. DIY Wrap Bracelet - Honestly WTF. You should all know by now that we are all about stacking bracelets on our wrists.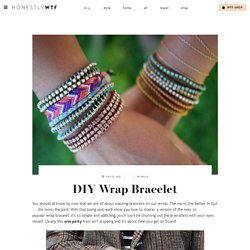 The more, the better. In fact . . . the most, the best! With that being said, we'll show you how to master a version of the ever so popular wrap bracelet. It's so simple and addicting, you'll soon be churning out these wristlets with your eyes closed. Clearly this arm party train isn't stopping and it's about time you get on board! Day 63 – DIY Corona Glasses. I cannot even tell you how excited I was when I found this pin explaining how simple it is to cut glass bottles.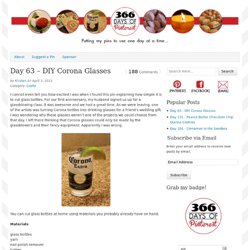 For our first anniversary, my husband signed us up for a glassblowing class. It was awesome and we had a great time. As we were leaving, one of the artists was turning Corona bottles into drinking glasses for a friend's wedding gift. I was wondering why these glasses weren't one of the projects we could choose from that day. I left there thinking that Corona glasses could only be made by the glassblowers and their fancy equipment. Il me va comme un gant ! : Nain.de.Jardin. Et pour cause...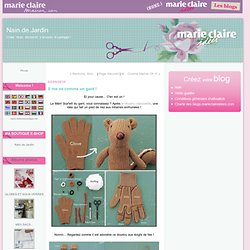 C'en est un ! Le Mâm' Sca'lett du gant, vous connaissez ? Après le doudou chaussette, une idée qui fait un pied de nez aux mitaines enrhumées ! Nonnn... 3d video showing how to fold an origami peace crane. Creative Guest: Watermark Tee by Sweet Verbana. Hello U-Create readers!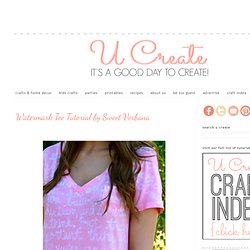 I am so excited to be guest posting here today. It just so happens to be my first guest post and I'm still a little shocked that it's here at Ucreate, one of my favorite blogs! How To Mix Chalkboard Paint in Any Color. We love using chalkboards as backdrops for displays and parties (like this one here!).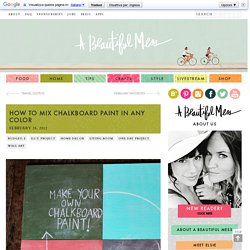 So we were super excited to learn that you can create your own custom colors-and it's really easy! We first learned how from Martha Stewart whose tutorial you can read here. Most favorited all-time - page 2. DIY Braided Bead Bracelet - Honestly WTF. It's been awhile since our last bracelet DIY.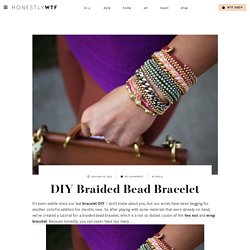 I don't know about you, but our wrists have been begging for another colorful addition for months now. So after playing with some materials that were already on hand, we've created a tutorial for a braided bead bracelet, which is a not so distant cousin of the hex nut and wrap bracelet. Because honestly, you can never have too many . . . You'll need: Cut the waxed linen cord into a 26″ and 19″ piece. Food Coloring Flowers. Whenever we had white flowers in the house growing up, I'd give them the food coloring treatment.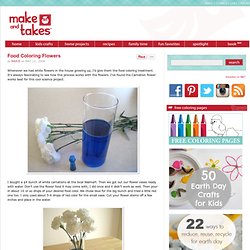 It's always fascinating to see how this process works with the flowers. I've found the Carnation flower works best for this cool science project. I bought a $4 bunch of white carnations at the local Walmart. Then we got out our flower vases ready with water. New Ring Designs. November 24th, 2010 A while ago I bought lots of antique silver spoon sets when we visited Colin's sister Morag and her family over the summer as they live near Spoon Central – a little village called Horncastle that is full to the brim with small antique shops.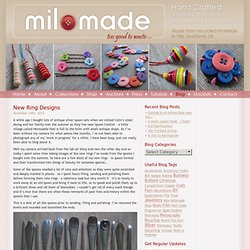 As I've been without my camera for what seems like months, I've not been able to photograph any of my 'work in progress' for a while. I have been busy, just not really been able to blog about it. Well my camera arrived back from the lab all shiny and new the other day and so today I spent some time taking images of the new rings I've made from the spoons I bought over the summer.
---