Finnish news
Details Parent Category: Finland Category: Domestic Created on 04 April 2014 Thus far, Finland has been one of the few euro-area countries that has been able to maintain its debt-to-GDP ratio below the 60% threshold.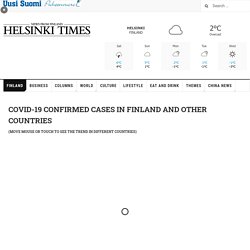 Helsingin Sanomat - International Edition
Helsinki Times
Ex-Beatle Paul McCartney performs in Helsinki on December 12. Finnish Prime Minister Jyrki Katainen (right) meets with his Estonian counterpart Andrus Ansip in Turku, Finland on December 12 to discuss EU debt crisis issues. Kaisa Mäkäräinen of Finland took second place in the women 7.5-km sprint at the Biathlon World Cup event in Hochfilzen, Austria on December 9.
NewsRoom Finland