Icons
Double-J Design | Free Icon Download & Web Resources
WHITE MAGIK - A Free Social Icon Pack
Presenting you another neat set of icons "WHITE MAGIK" in .PNG format. what else can I say enjoy this pack! But please link us back if you use it. Re-distribution not allowed!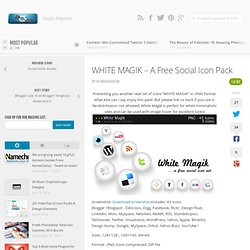 Today we bring you a late Christmas present in the form of our first free icon set – the WDF Designer Set! We've been waiting to start releasing great resources like this for a while and we are excited to make this our first offering. More are sure to come!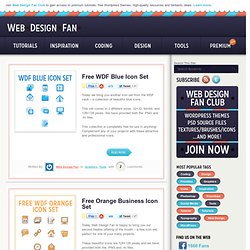 Freebies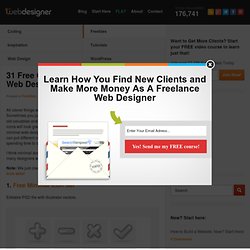 All clever things are usually very simple. Sometimes you just want to stay with the old valuables and keep it subtle. These icons will look great with clean and minimal web designs and also notice since almost all of them are monochromatic you can put different colors, create your own letterpress and different effects without spending time to create your own actual icon.