VS
Fill in your contact information and let us know how we can help you. A trained specialist will contact you quickly. Addiction Treatment Centers, Drug and Alcohol Rehab and Addiction Intervention Services Recent Addiction Articles When a person has admitted that they are addicted to a substance and is willing to seek help they will enter a rehab program.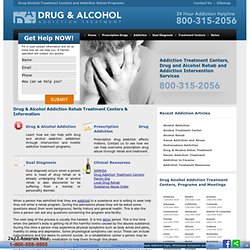 CSWF.org: Clinical Resources for Drug Treatment Centers, Drug Rehab, Alcohol Rehab and Addiction Treatment Programs
Social Work Search
A new $20 million gift from anonymous donors will endow student support in the USC School of Social Work, the USC Dornsife College of Letters, Arts and Sciences, and the USC Marshall School of Business. This is one of the largest individual gifts for student support in the university's history. The donors, a married couple and longtime USC supporters, have designated $6 million to the General Scholarship Endowment Fund at the USC School of Social Work.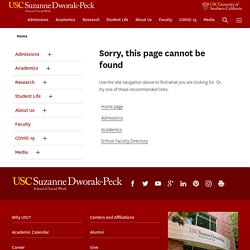 USC | School of Social Work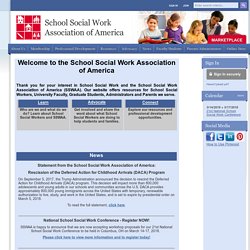 School Social Work Association of America
School Social Work is one of the most dynamic practice specialties within the field of social work. Your day is filled with many unique challenges that require specialized skills, knowledge, flexibility, persistence and creativity. As you review our web site, you will be thrilled at the educational value, number and variety of practice resources and professional links available to help you do your best possible job as a School Social Worker. The SSWAA Board of Directors welcomes you in promoting the profession of school social work as we improve social and emotional and academic outcomes for all students.
Council on Social Work Education (CSWE) - Directory of Accredited Programs
Schools of Social Work
National Association of Social Workers