Vakorganisaties en scholen sociaal werk
Conferentie 'Participatie en vrijwilligerswerk' gaat niet door Beste deelnemer aan onze conferentie "Participatie en vrijwilligers(werk)" Eerst en vooral willen we u bedanken voor uw interesse om deel te nemen aan onze conferentie. Helaas kunnen we de conferentie op donderdag 7 maart NIET laten doorgaan. We kregen heel wat enthousiaste reacties van mensen die er graag bij geweest waren. Jammer genoeg stellen we echter vast dat er nu te weinig inschrijvingen zijn om het concept tot zijn recht te laten komen.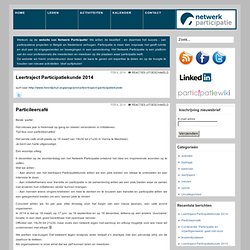 Netwerk participatie
AOSW :: Association of Oncology Social Work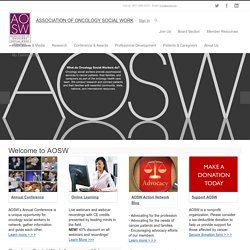 ACS Quality of Live Award Lecture By James R. Zabora, ScD, MSW What Does Excellence in Oncology Social Work Look Like and How Can We Achieve It? Watch James R.
International Network for School Social Work
IASSW
SWAN is a network of social work practitioners, academics, students and social welfare service users united in their concern that social work activity is being undermined by managerialism and marketisation, by the stigmatisation of service users and by welfare cuts and restrictions. SWAN promotes a model of social work and social care practice which is rooted in the value of social justice. This model seeks to advocate alongside, and on behalf of, service users and carers. It values both individual relationship-based practice and collective approaches.
Social Work Action Network
P R I S M E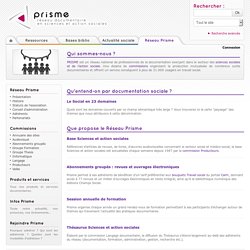 Documentation sociale : le Social en 20 domaines Qu'entend-t-on par documentation sociale ? Quels sont les domaines couverts par ce champ sémantique très large ? Vous trouverez ici la carte "paysage" des thèmes que nous attribuons à cette dénomination. Lire la suite
International Federation of Social Workers (IFSW)
International Council on Social Welfare
information for practice