Catalogi van instellingen
In deze databank kunt u van thuis uit nagaan wat wij in onze collectie hebben. U kan browsen doorheen de collectie door te sorteren op groepen en collecties, titels, auteurs of meest recente invoer. Ook de zoekmachine kunt u gebruiken om de gewenste informatie op te vragen. Via de modus 'geavanceerd zoeken' kunt u de criteria van uw zoekopdracht verfijnen om zo een juister resultaat te bekomen.
DSpace: Home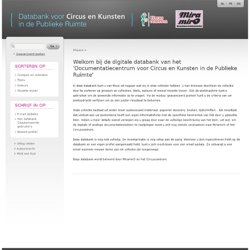 Foundation Center - Catalog of Nonprofit Literature
IISG
Catalogus Afrika-Studiecentrum
GVK - Gemeinsamer Verbundkatalog - 2.1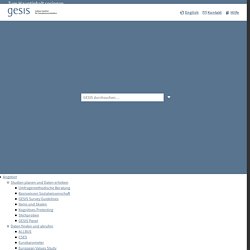 Sowiport - Suchformular
Anmelden Sozialwissenschaftliches Literaturinformationssystem (GESIS) Die Datenbank SOLIS ist eine bibliographische Datenbank mit Kurzreferaten zu sozialwissenschaftlicher Literatur, die in der Bundesrepublik Deutschland, Österreich und der Schweiz erscheint. Sozialwissenschaftliches Forschungsinformationssystem (GESIS)
KrimDok-Recherche
WorldCat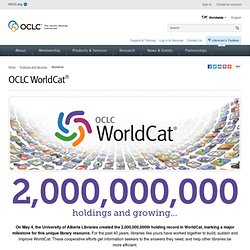 A foundation of shared data WorldCat represents a "collective collection" of the world's libraries, built through the contributions of librarians, expanded and enhanced through individual, regional and national programs.