Foreign
The first lime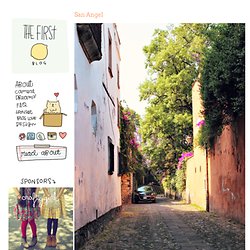 Hi there! Well, between some of the things I did while I was not posting, this mural is an important one. I have always loved to paint over walls, I believe that mostly all of us as children painted something at least on one wall, many parents tell their children not to do that, but, hopefully for me, they say there's no problem with it at all. I like to write and draw on walls, because, somehow thoughts and ideas that you draw on them, stay there for a long time, and they're always at sight. Many of the drawings are just doodles, but most of them have a meaning, my life is a bit messy, as you can see. (lots of ideas all over the place.)
is for puppy kisses first thing in the morning is for unkempt hair is for gray sweats tucked into wellies is for pancakes is for cleaning is for bagging things up is for journaling a little longer is for reading a little longer, too is for coddling a sick husband is for cozy sweaters is for writing letters is for spinning vinyls & strumming strings is for stringing up valentines is for pine-scented candles is for not worrying is for taking less & giving more is for being a little better is for helping a little extra have a good monday. & remember to make someone else's monday a little better too.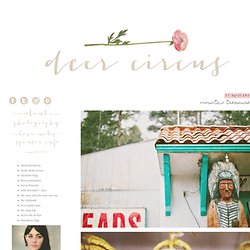 Deer Circus Blog
Couscous is the star of this recipe. It's quick, easy, and is ridiculously versatile. It also has a really fun name that reminds me of Cusco from Emperor's New Groove. This recipe is a great option for vegetarians- just use vegetable stock instead of chicken stock. Lets be honest, who doesn't loved a good stuffed mushroom?
OH SO PRETTY the DIARIES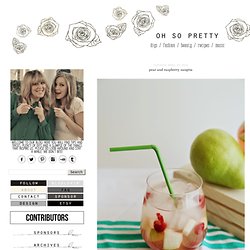 today we have teamed up with our partner, naturebox, to giveaway a 6-month snack subscriptions to two lucky readers! (details at the end of this post.) so far on this family trip, we have clocked in something like 15+ hours of travel time in the car (not including the plane, just talking time buckled up on the good old fashioned highway…) that's a lot of time on the road for a family that doesn't even own a car back home in manhattan. for the most part, it's been alright. in my opinion, in order to have a successful road trip of any kind, you need three things. one:: good company, two:: good music, and three:: lots and lots of good snacks!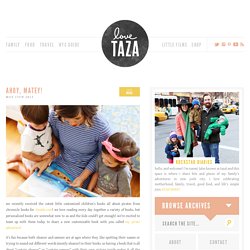 rockstar diaries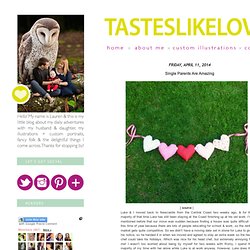 Luke & I moved back to Newcastle from the Central Coast two weeks ago, & for the majority of that time Luke has still been staying at the Coast finishing up at his old work. I've mentioned before that our move was sudden because finding a house was quite difficult at this time of year because there are lots of people relocating for school & work, so the rental market gets quite competitive. So we didn't have a moving date set in stone for Luke to give his notice, so he handed it in when we moved and agreed to stay an extra week so the head chef could take his holidays.
tasteslikelove
dress: gap (similar) necklace: diy shoes: clarks photos by Emma Vidmar Photography About a hundred years ago, my internet homegirl Bri tagged me in this fun little post and I'm just now getting around to doing it because being a fashion blogger/unemployed is sooo time-consuming and stressful you wouldn't even understand. I'm kidding, I'm just lazy.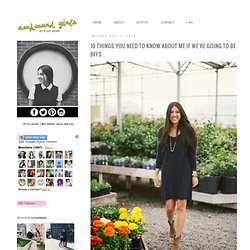 Awkward Girls
Oh So Lovely
SWEET SOMETHING
jessica chronicled
I love wearing scarves all year round. The perfect accessory detail for every outfit. This is how I personalized my own heart patterned scarf for a one of a kind look: Supplies Needed: scarf, fabric paint (red), potato, knife, sponge brush, newspapers or something to protect your work surface from paint, scissors, and a scrap piece of paper to use as a template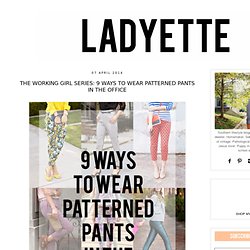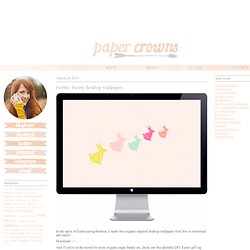 Whew, It's been a while! Happy 2013! I haven't taken my camera anywhere in a month, but I recently switched over from my cracked-screen, constantly-frozen old Android phone to an iPhone 4s.
paper crowns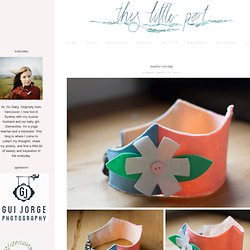 this little port
Way back in December, I went on one of my annual de-cluttering sprees. I even managed to get my husband on board, and between the two of us we donated more than a carload of things to our local thrift shop. It's truly amazing how much we have managed to accumulate in the 5 and a half years we've been living together, especially considering that I moved here in 2009 with just two suitcases.
Deer in a Bottle
Gosh. Life is a crazy thing. Sleeping. Eating. Socializing.
The Chevron Rose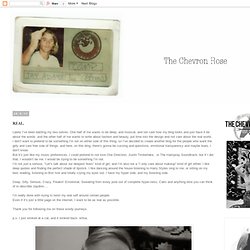 Shy Scout.
Hi all! How goes it? It hit 50 yesterday!!! It was so nice to walk home from work and enjoy the sunset for a change. I am just going to overlook the fact that it is supposed to snow again on Wednesday, because I honestly can't take it any more.
Miss Kait Online
This was the perfect way to end summer. We had a lovely little garden party, sipped some iced-tea cocktails (staring DavidsTea – luscious watermelon/sparkling white wine and green tea/sparkling white wine), good food, good tunes and we even made some flower crowns. I'm so lucky to be able to call these ladies my friends, and to be able to work with them as well. I really don't have much to say about this post… I think the pictures tell the story just fine :). Posted in A Day In The Life , Blabber , DIYs , Events • 8 Comments What could be better than a fun little giveaway on a beautiful Sunday afternoon ;).
One of the weirdest things with pregnancy, for me, has been the way my brain seems to melt days into other days. Everyone always says the last month or two are the longest, and I swear they just keep going faster and faster. On Saturday, I'll be 34 weeks, and I honestly don't know how time has gone this fast. Plus, I feel really awesome. In fact, I feel 10 million times better than I ever did at the beginning. Before I was dreading the thought of having x amount of months left, I was dreading the thought of gaining more weight, and I was horrified at the thought of swelling up like a puffer fish.
Carly Kmyta
It's Me, KP
Ten+ years ago my best friend Heather and I had a tradition of going downtown Chicago every Christmas to see the Macy's tree and to the Christkindlmarket. Besides a brief walk through last year, it's been a very long time since I've gone to the market but made a return Tuesday night. We picked a good night, because the weather was warm(er) and the crowd wasn't too bad.
Adventures of Newlyweds
Vacation was a complete success. Caleb was a champ-- he traveled SO well, had SO much fun during Disney and did incredibly well at the beach too. He did end up sleeping with us most nights, but hey... his snuggles are the best so it wasn't a big deal. In fact, he would wake up in the middle of the night, lean over, grab my face and give me the biggest slobbery kiss, pop his paci back in and fall asleep. It was just the sweetest thing ever.
A Momma's Desires and Pacifiers
SPONSOR
so shay
Sabrina Says
Choose to be Happy
shine or set.
Fancy Treehouse.
Calico Skies
Mr. Taylor and his Lady
A Beautiful Mess
the little brunette mermaid
In Spaces Between | awesome blogs
Elise Blaha :: enJOY it.
The Glam Lamb | Chic Style + Affordable Luxuries
It's Me, KP: Stencil Hop
Skunkboy Creatures
Home - Creature Comforts - daily inspiration, style, diy projects + freebies
runningonhappiness.blogspot.com
To Be Charmed
With Love Diana
Scathingly Brilliant
Something for the weekend