Drinks
The following article was written by Carissa Leventis-Cox of Mama in the Kitchen , and she ain't cookin'! I can't say it's always easy feeding my family vegetables.
Pooh Bear Smoothie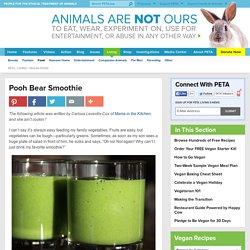 When I was skiing in Utah a couple of weekends back I bragged about the best Salted Caramel Hot Chocolate I had purchased from the coffee cart at the Canyons Ski Resort.
Salted Carmel Hot Chocolate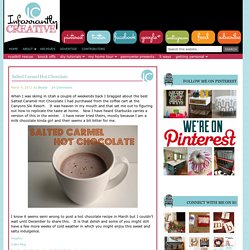 This is part III in a mini-series of Harry Potter snacks from the books brought to life ( part I is on Honeydukes treats, part II is all about the cauldron cakes, and part IV showcases decadent butterbeer cupcakes). Last August, my family made the two thousand mile journey to the Wizarding World of Harry Potter at Universal Studios.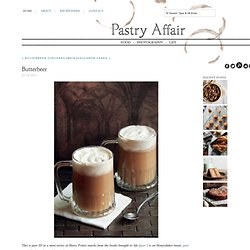 Best Breakfast in Bed
Wake-Up Smoothie -EW
Iced coffee is my life. When I wake up, often around the time party animals on the west coast are just heading home, I start each day not with a cup of freshly brewed hot java, but with a tall, blessed glass of creamy iced coffee in a glass. I've been an iced coffee freakazoid for years and years.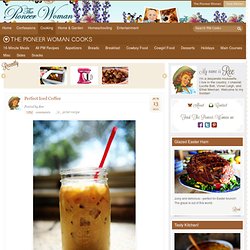 Easy Raspberry Lemonade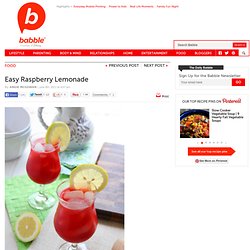 Easy Raspberry Lemonade I just can't get enough fresh lemonade in the summer. It's so fun to make with my son, and so easy.
One of the first times I ever realized that – HEY!