Business management
A gallon-sized jar of whole pickles is something to behold. The jar is the size of a small aquarium. The fat green pickles, floating in swampy juice, look reptilian, their shapes exaggerated by the glass. It weighs 12 pounds, too big to carry with one hand. The gallon jar of pickles is a display of abundance and excess; it is entrancing, and also vaguely unsettling. This is the product that Wal-Mart fell in love with: Vlasic's gallon jar of pickles.
Wal-Mart You Don't Know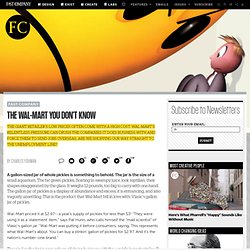 One of the trends in creating site designs right now are in Hand Drawn Concept. And talking about Hand Drawn Design, using a Hand Drawn Fonts is mostly a must to match the design. On this matter I list down 45+ Most Wanted Beautiful Free Hand Drawn Fonts. This are the most popular hand drawn fonts that used on the web and free to download.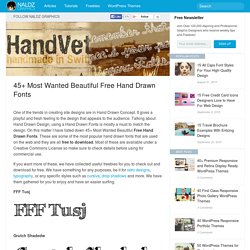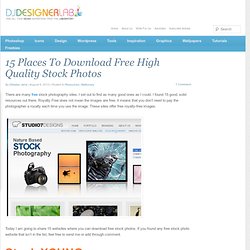 There are many free stock photography sites. I set out to find as many good ones as I could. I found 15 good, solid resources out there. "Royalty Free" does not mean the images are free; it means that you don't need to pay the photographer a royalty each time you use the image.
Getting the eye of the recruiter with the right resume is a must. How to do it? My recent experience might help, and I'll try to compile a few suggestions here. (Caveat: I'm writing in the first person even though it makes me seem bossy--third person was too passive, so here goes.) First, don't tell me about you.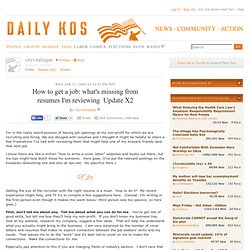 How to get a job: what's missing from resumes I'm reviewing  Update X2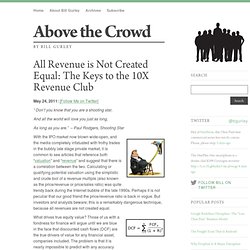 May 24, 2011: May 24, 2011: [Follow Me on Twitter] " Don't you know that you are a shooting star, And all the world will love you just as long, As long as you are." – Paul Rodgers, Shooting Star With the IPO market now blown wide-open, and the media completely infatuated with frothy trades in the bubbly late stage private market, it is common to see articles that reference both " valuation " and " revenue " and suggest that there is a correlation between the two. Calculating or qualifying potential valuation using the simplistic and crude tool of a revenue multiple (also known as the price/revenue or price/sales ratio) was quite trendy back during the Internet bubble of the late 1990s.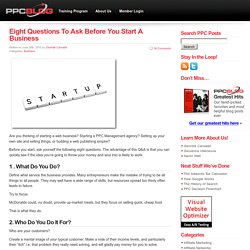 Are you thinking of starting a web business? Starting a PPC Management agency? Setting up your own site and selling things, or building a web publishing empire? Before you start, ask yourself the following eight questions.
Modern Fonts
This YouTube video seeks to help aspiring executives prepare themselves to be strong CEO candidates in the future. Professor Joseph Bower from the Harvard Business School believes anyone hoping to hold a corner office someday should be able to ask serious questions—and answer them objectively—about their own work and the work produced by the company. Becoming a CEO is all about constantly learning and improving oneself—and later, others—to establish a true role within a company, instead of merely being a placeholder. Bower also recommends that CEOs-in-training take an interdisciplinary approach to networking, thus promoting innovation within the company.
10 YouTube Videos Every Entrepreneur Should Watch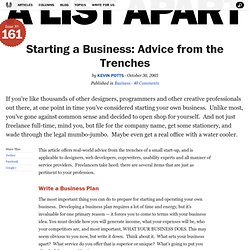 If you're like thousands of other designers, programmers and other creative professionals out there, at one point in time you've considered starting your own business. Unlike most, you've gone against common sense and decided to open shop for yourself. And not just freelance full-time, mind you, but file for the company name, get some stationery, and wade through the legal mumbo-jumbo. Maybe even get a real office with a water cooler. This article offers real-world advice from the trenches of a small start-up, and is applicable to designers, web developers, copywriters, usability experts and all manner of service providers. Freelancers take heed: there are several items that are just as pertinent to your profession.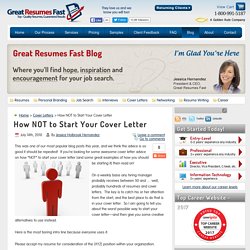 This was one of our most popular blog posts this year, and we think the advice is so good it should be repeated! If you're looking for some awesome cover letter advice on how *NOT* to start your cover letter (and some great examples of how you should be starting it) then read on! On a weekly basis any hiring manager probably receives between 50 and … well, probably hundreds of resumes and cover letters.
Getty Images When I posted about how to ace a telephone interview , several people wrote to me saying that whether the interview is on the phone or in person, there were several questions that they anticipate with dread. I've been collecting those questions and talking to some pros about how best to answer them. Here are the top five, with suggested answers. Of course, there are no right or wrong answers, only ways of thinking about answers that will get you to the next stage of the process.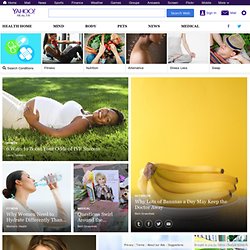 5 common interview questions and how to answer them - Manage Your Life on Shine
___ Did you get another person to proofread your resume for spelling errors, missing words and proper grammar? ___ Is your use of white space and the overall appearance of your resume uncluttered and visually appealing? ___ Did the style of your resume (headings, indentations, underlinings, etc.) remain consistent?
New Page 1
I New Idea Homepage
Web's largest credited fashion database | MyFDB
Magazine Editor Job Description, Career as a Magazine Editor, Salary, Employment - Definition and Nature of the Work, Education and Training Requirements, Getting the Job
Education and Training: College Salary: Median—$43,620 per year Employment Outlook: Good Definition and Nature of the Work In general, magazines fall into two categories: business and professional and those intended for the general public. A magazine's success depends largely on the work of its editors.
The Job of a Magazine Editor When you flip through the first pages of a magazine, before you hit the table of contents (or "toc" in industry parlance), you'll come across the masthead. This list of names and titles includes, among others, the editors who put that publication together. And, while much of a magazine editor's job, like a book editor's job, deals with editing stories, magazine stories are quite different than books. One of the biggest differences between what a magazine editor does and what a book editor does has to do with the type of content they're working with. Magazines come out, usually, on a weekly or monthly basis, so editors at magazines work on more stories in a shorter period of time.
Magazine Editor Profile - How to Become a Magazine Editor
40 Excellent Web Based Tools to Help You Design from Anywhere | Design Vitality