Great School Library Blogs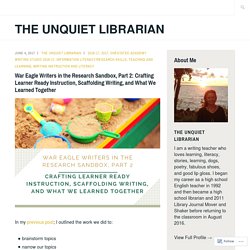 Original photo by Buffy Hamilton Earlier this month, my colleague Jennifer Lund and I attended a half day workshop sponsored by our Gwinnett County School District. We spent a Saturday morning with the smart and funny Harvey "Smokey" Daniels, who engaged us in a variety of strategies for helping learners transact with text more deeply while building writing fluency.
image via flickr user billaday I've reached the point now where I'm presenting enough to get a sense of when I'm doing well and when I'm failing miserably. And I obsess over the bad presentations. They swim into my consciousness late at night when I'm trying to fall asleep and I cringe as though they happened earlier that day and not months or even years prior. The worst one, I think, was at ALA.
sarah ludwig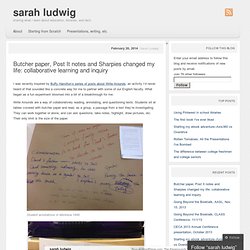 Joyce Valenza-NeverEndingSearch