UX/UI repository(design patterns and templates)
User Interface Patterns for Dealing with Interactive Content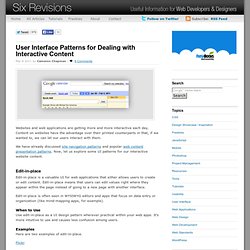 Websites and web applications are getting more and more interactive each day.
4 forgotten principles of usability testing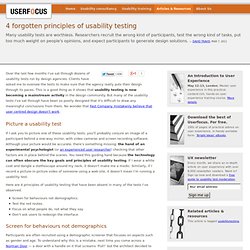 Over the last few months I've sat through dozens of usability tests run by design agencies. Clients have asked me to oversee the tests to make sure that the agency really puts their design through its paces.
CSS3 Progress Bars
Published by Chris Coyier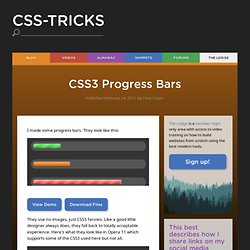 UNITiD | Interaction Design & Usability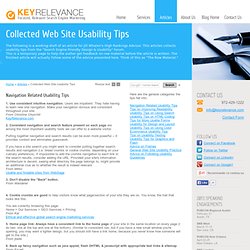 Web Site Usability Tips
Here are the general categories the tips fall into: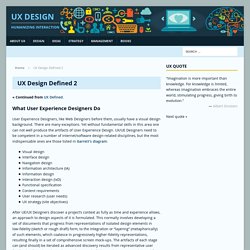 UX Design Defined 2 - User Experience - UX Design
« Continued from UX Defined .
UX Pond | Acute search
Round-up of remote usability testing systems
Hiya folks, Firstly, thanks to those who contributed to two recent threads here about remote usability testing systems!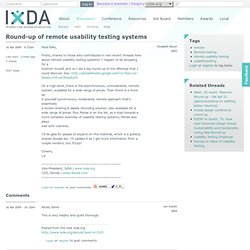 Virtually every web designer I speak with is familiar with the 'alt' attribute: the part of the html 'img' tag that you use to provide an equivalent alternative for people who are unable to see the image.
Five kinds of 'alt' text
UI / UX Design Pattern Repositories | Brian Kenyon .com
Context The user is entering information into a form. Information has either been entered into these form fields in the past or there is some other collection of information meaningful to the user's task from which possible field values can be drawn.
Design: Design patterns
amazon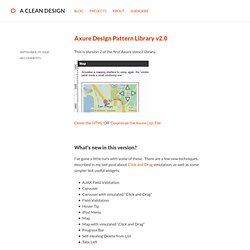 This is Version 2 of the first Axure stencil library. Demo the HTML OR Download the Axure (.rp) File
Axure Design Pattern Library v2.0 | A Clean Design
blink design library
Ext GWT 2.2.1 Explorer
Basic Binding Basic Binding (UiBinder) Converter Example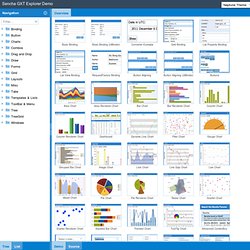 Fluid Persona Format
Persona Format - Fluid Project Wiki
Main Page - Social Patterns
vogue vintage patterns free quilt at uidesignpatterns.org
amazon
View the most recent patterns added to the library. Accordion
UX-Design-Patterns