Food/cooking/recipes
Like so many before me, I was once hungry in college. With term papers looming and the dining hall already closed for the night, food had to come from somewhere. That was the night I learned to make ramen in my coffee maker. At first I was nervous, pouring the hot water over noodles in my bowl, covering them, and letting it steep. Eventually, I became more adventurous: cooking the noodles in the carafe; putting the seasoning packet in the basket that normally holds the filter; adding an egg.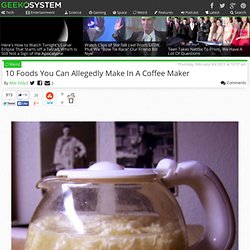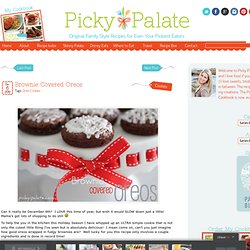 Can it really be December 6th? I LOVE this time of year, but wish it would SLOW down just a little! Mama's got lots of shopping to do still To help the you in the kitchen this Holiday Season I have whipped up an ULTRA simple cookie that is not only the cutest little thing I've seen but is absolutely delicious! I mean come on, can't you just imagine how good oreos wrapped in fudgy brownies are? Well lucky for you this recipe only involves a couple ingredients and is done in record time!
Brownie Covered Oreos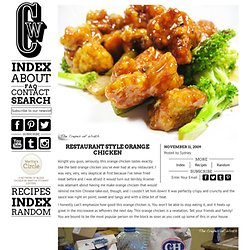 Alright you guys, seriously, this orange chicken tastes exactly like the best orange chicken you've ever had at any restaurant. I was very, very, very skeptical at first because I've never fried meat before and I was afraid it would turn out terribly. Kramer was adamant about having me make orange chicken that would remind me him Chinese take-out, though, and I couldn't let him down!
~ Mary ~ Aaaahhh summer! We are back in its suffocating grip, when the only thing that brings comfort is something cold. I mostly like the A/C and get fussy when John suggests we go somewhere. That means I have to actually go outside and experience the misery. It's kind of funny because I used to WORSHIP the sun……….you can laugh now.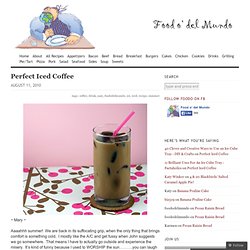 This is my most favorite drink. Ever. Maybe I'd feel differently if I drank (as in alcohol), but there is nothing I love more than a warm, breezy afternoon and a pitcher of Brazilian lemonade. I didn't try it for a long, long time because I was very put off by putting sweetened condensed milk in with citrus fruit.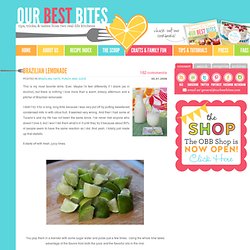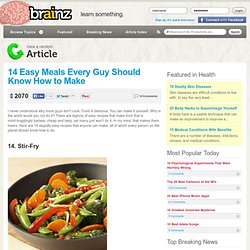 I never understood why more guys don't cook. Food is delicious. You can make it yourself. Why in the world would you not do it? There are legions of easy recipes that make food that is mind-bogglingly badass, cheap and tasty, yet many just won't do it. In my mind, that makes them losers.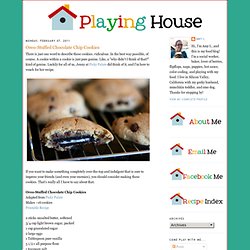 Oreo-Stuffed Chocolate Chip Cookies
There is just one word to describe these cookies: ridiculous . In the best way possible, of course. A cookie within a cookie is just pure genius. Like, a "why didn't I think of that?" kind of genius.
Truth be told, I am a food snob. I shun away from chain restaurants–Cheesecake Factory, nah ; The Olive Garden, meh ; Denny's, are you kidding me ?! So, you have it, I am a food snob. I avoid going to franchise or chain restaurants at all cost, well, unless I am starving to death or stuck in the middle of nowhere and the only restaurant in town is Applebee's.