Wall Hangings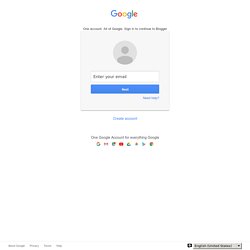 Pages
Pier 1 Grandiose Wall Clock Knock-off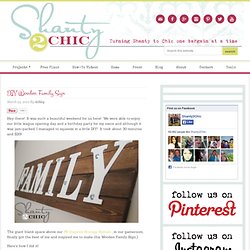 Wooden Sign "Family"
Hey there! It was such a beautiful weekend for us here!
[my apologies, kate's new diy series was supposed to go up yesterday but i totally fell behind] this month i will feature projects using canvas, and to kick it off i decided to use a lightweight canvas fabric to create an unusual "night light" painting that could look good on or off. we needed a light in our hallway because i get up early in the morning when it is dark out. i thought i could use this as an opportunity to make a conversation piece that people see when they first enter our house. i am very happy with the results and i can't wait to experiment with all kinds of painted designs. i wanted it to have kind of a raw, art gallery feel, which is why i left the sides unfinished and did not frame the piece. but if you painted the sides, framed the image, and chose different text or images, this could easily work in a kids room, a guest room, or be a fun holiday installation. hope this inspires some fun ideas for night lights! happy crafting!
Illuminated Canvas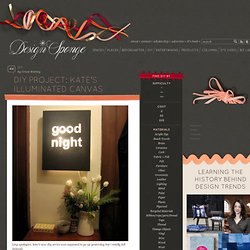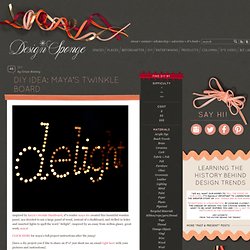 Twinkle Board
inspired by karyn's twinkle blackboard, d*s reader maya lee created this beautiful wooden panel. aya decided to use a large panel of wood, instead of a chalkboard, and drilled in holes and inserted lights to spell the word "delight", inspired by an essay from milton glaser. great work, maya!
DIY Light Up Headboard
Driftwood & Terrarium Airplant Wall Hanging
Lindsay and Jeremiah of the Portland-based blog Ladybird and Fellow sent in this fantastic "weekend project" to us today but we couldn't wait till the weekend to share.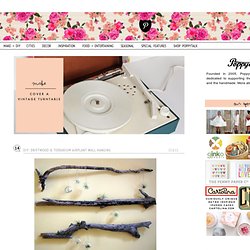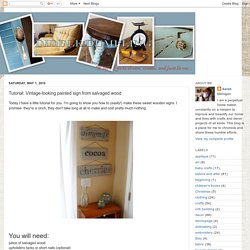 Today I have a little tutorial for you.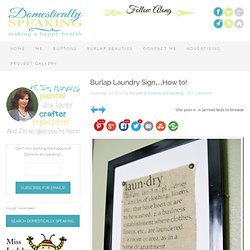 Burlap Laundry Sign
So… I finally got my hands on freezer paper!
Our project today involves a little light woodworking.
Basketweave Wall Hanging
Bicycle Brake Disc Clock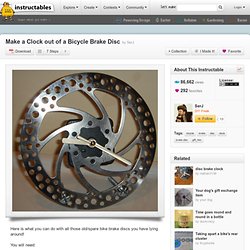 Now get your cheap unbranded quartz wall clock, just like in the picture here. It helps that when you are choosing the clock, the length of the minute hand of the clock is a little less than the radius of the brake disc.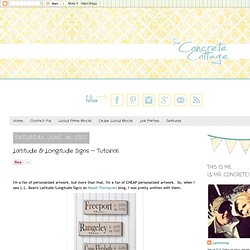 The Concrete Cottage: Latitude & Longitude Signs
I'm a fan of personalized artwork, but more than that, I'm a fan of CHEAP personalized artwork. So, when I saw L.L. Bean's Latitude/Longitude Sign's on Mandi Tremayne's blog, I was pretty smitten with them.
We're always on the lookout for new creative ideas to add to our little one's lives.
Tiny Cork Planters