Reference
Python page Richard Gruet @ free.fr. Created Oct 8, 2001.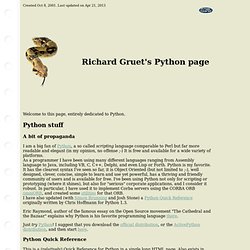 Last updated on Apr 21, 2013 Welcome to this page, entirely dedicated to Python. A bit of propaganda I am a big fan of Python, a so called scripting language comparable to Perl but far more readable and elegant (in my opinion, no offense ;-) It is free and available for a wide variety of platforms. Free mail server software for home and small businesses - AXIGEN Office Edition.
The Axigen Free Mail Server is a great alternative to open source: it is a turnkey messaging solution with an amazing number of free email users.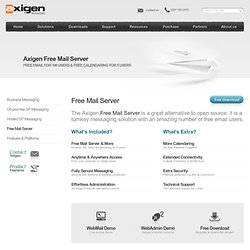 Free Mail Server & More Rely on our unique technology... Axigen's high performance mail server technology is specifically built to provide a fast & secure email transfer, processing & delivery. Add-on Software. To have information listed on this page, please send mail to wietse@porcupine.org.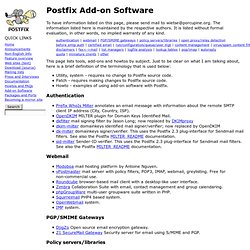 The information listed here is maintained by the respective authors. It is listed without formal evaluation, in other words, no implied warranty of any kind.
---